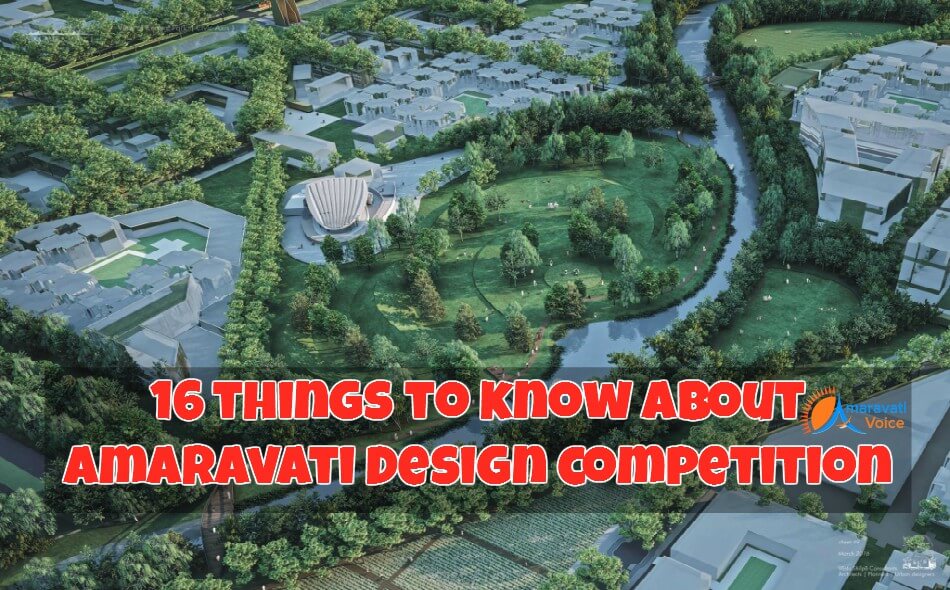 16 Things to Know about Amaravati Design Competition:
1. Three international architect firms — Roger Stirk Harbour and partners (UK), Vasthu Shilpa (India), Maki and Associates (Japan) — vied in the design competition
2. A six-member jury appointed by the State government has selected Maki and Associates as architects for the Capital city
3. A high-level technical panel headed by American born Indian architect, Christopher Charless Benninger had held several rounds of discussions with the three competitors in the last three days and went through micro-level information provided by the planners
4. The jury of Benninger spent nearly 40 hours to examine the plans and proposals of three top planners and finally approved the designs by the Japan firm
5. Jury, which studied the architecture designs in the competition, include top city planners - Kesava Varma, Ravindranath and Vastu consultant Rajiv Sethi
6. Maki and Associates would design Secretariat, Legislature Complex, High Court, Raj Bhavan and other important buildings
7. CBN is of the view that involving Japan in Amaravati projects will boast its image on the global platform as latest hotspot for investment
8. The State government had already initiated talks with Japan International Cooperation Agency (JICA) for funding of Amaravati Metro Train Project
9. Designs and proposals of the selected firm would be put on public domain for a discussion. CBN's government would take suggestions and opinions from all quarters on the design plan
10. The positive aspects of designs prepared by other two architects would also be integrated in the government complex
11. The structural designs prepared by the internationally recognized Japan firm will be replicated in the construction of Assembly, Raj Bhavan and High Court in the proposed government complex in Amaravati
12. The iconic structures will come up in about 800 acres along the banks of river Krishna.
13. An iconic bridge, Kuchipudi bridge, which would reflect Telugu pride and culture, and would remind Kuchipudi dance to the visitors would be built by a Chinese firm
14. Established in 1965, Maki and Associates has designed several famous buildings such as United Nations Consolidated Building (New York), Tower 4 of World Trade Centre Redevelopment (New York), Media Corp (Singapore), Bihar Museum (India) and Shenzen Sea World Cultural Arts Centre (China). PTI DBV KRK ABK SDM
15. The brief for the competition was to design spaces that are eco-friendly, imbibes green and blue concept and most of all, act as vital geographic and economic gateways to their respective markets
16. Once the temporary secretariat works are completed within the stipulated three months, CBN's Government will focus on the construction of the capital city buildings, including iconic buildings