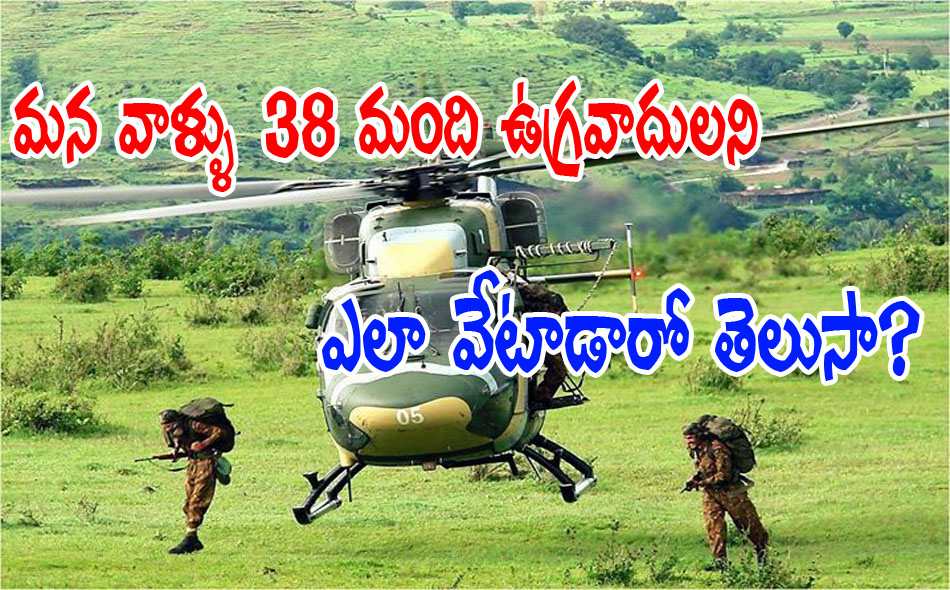 Indian army's surgical strikes across the Line of Control against terrorists prepping for attacks in India were conducted after midnight on Wednesday and went on till 4.30 am
The strikes were conducted upto two km in Pakistani territory, army sources have said.
Eight terrorist launch pads were targeted across different sectors. These camps had been under surveillance for about a week.
The army said there were "massive casualties of terrorists, their guides and handlers." Sources say India has evidence of damage inflicted, which will be released when appropriate.
"Our forces have gone deep in and come back before sunrise," government sources said.
A combination of ground forces and helicopter-borne troops were involved in the strikes.
According to the army, the terrorists were planning major attacks in Jammu and Kashmir and in metros.
All forces along the Line of Control including the Indian Air Force have been kept on high alert.
Villages near the border in Jammu and Kashmir and Punjab are being vacated as a precaution.
Home Minister Rajnath Singh spoke to Chief Ministers and senior political leaders and briefed them on the strikes.
The government has informed the President, Vice President and former prime minister Manmohan Singh about the surgical strikes.
{youtube}NWU0ZZs1Wt8|500|250|1{/youtube}