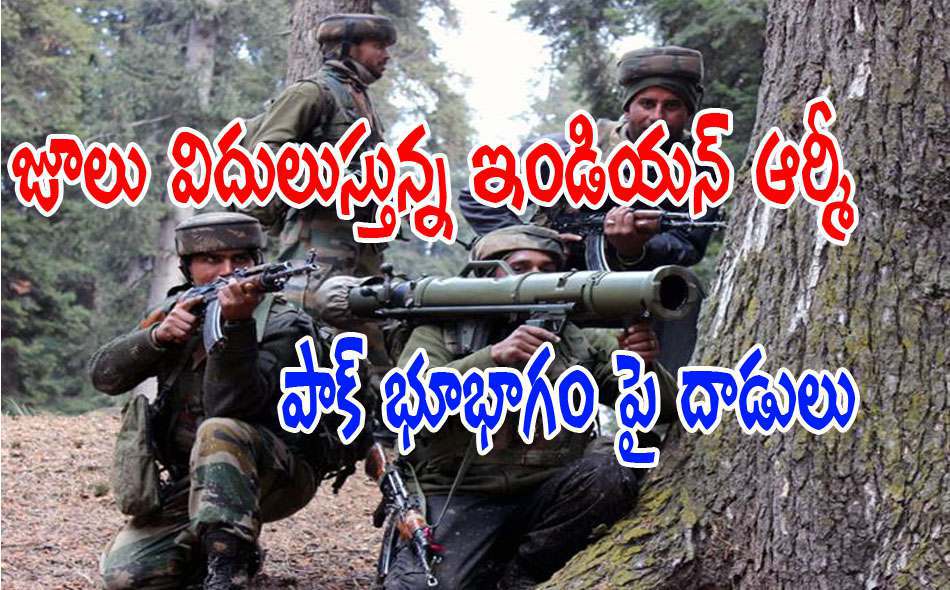 Indian Army conducted surgical strikes on terror launch pads at the Line of Control. Army conducted strikes to prevent Pakistani terrorists who had "positioned themselves at launch pads with the aim to carry out strikes in Jammu and Kashmir and other metros. 6 terror camps are destroyed in this attack.
"A surgical strike is a military attack which results in, was intended to result in, or is claimed to have resulted in only damage to the intended legitimate military target, and no or minimal collateral damage to surrounding structures, vehicles, buildings, or the general public infrastructure and utilities."
The Pakistani Army has also admitted that two of its soldiers were killed in an exchange of fire with Indian forces across the LoC in Poonch district of Jammu and Kashmir today.
{youtube}YgbH4_8XO5U|500|250|1{/youtube}