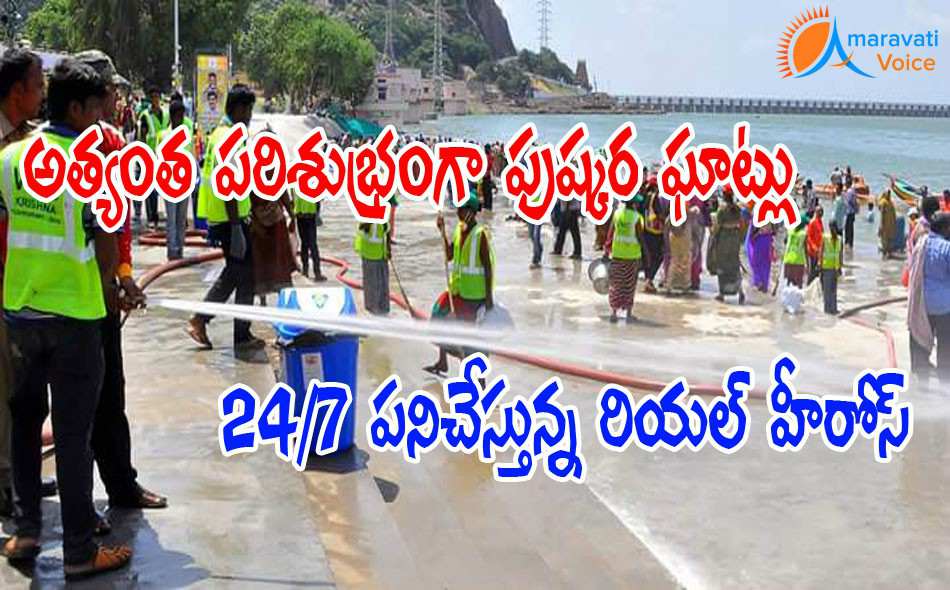 With lakhs of peoples thronging every day to take the hold dip in the pushkar ghats, it is a real challenge for the sanitary department to maintain them clean. Sanitary Department is upto it, and doing the task successfully.
Many pilgrims are surprised with the cleanness of the ghats and the surroundings. With working 24/7, the sanitary workers are now greeted as real heroes.
With one batch of people cleaning the ghats with water, another batch of people, moving round the ghats to collect the garbage and keep the ghats clean.
With 4000 sanitation staff of VMC, another 14000 staff are roped in from across the state for cleaning purpose.