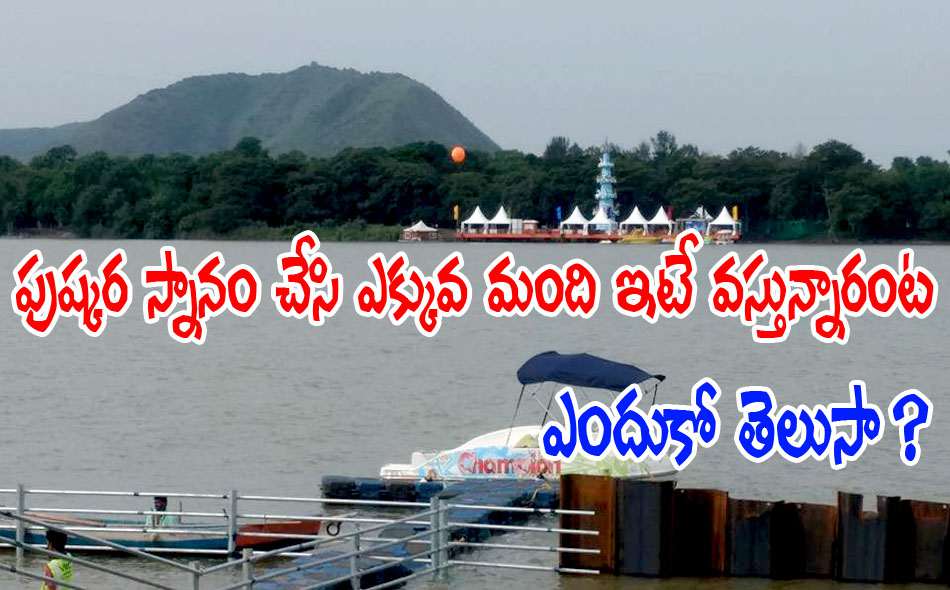 Many pilgrims are coming all their way to Vijayawada and Guntur, to dip in the holy Krishna river, for once-in-12 year event Krishna Pushkaralu. After the holy dip, do you know that, for many pushkar pilgrims their favourite destination is Bhavani Island.
Bhavani Island is also, set up with elaborate arrangements to attract the pilgrims with all the renovations required and the thrilling water games. Not only the water games, but cultural programmes, food courts and the cottages are also attracting the pilgrims.
APTDC is operating around 15 kind of boats at the Punnami Ghat to provide joy trips to the pilgrims. There are other boats like American Pontoon Boat, with 20 seat limit at a cost of Rs.50 per head. Speed boat, which can be used by four, and charging Rs.300 per trip. The other one, Jet Skie Water Scooter, which moves fast, will be costing Rs.250. The other major attraction and the huge hit, is the Para-sailing.
The other attractions include, cruises, Banana boats, floating restaurant, floating golf court.