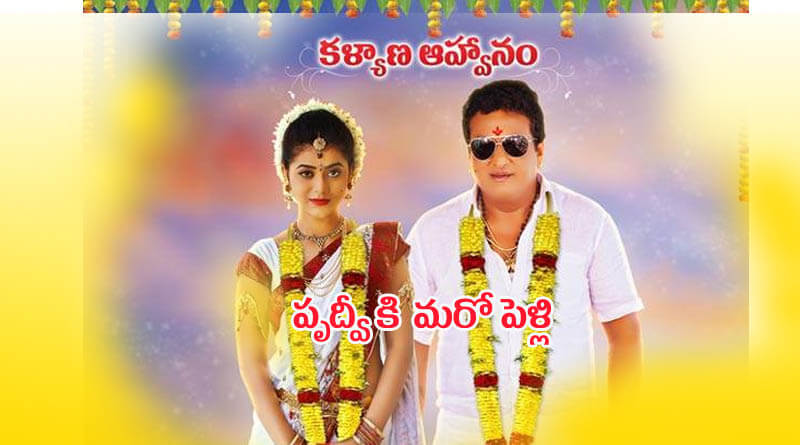 Comedy actor Ballireddy Prudhviraj, Popular as "30 Years industry Ikkada" leading comedian in Telugu industry, Now he is all set to tie the knot once again. But before you jump into confusion and conclusion, that he is going to get married again, let us clear the air that he is marrying, but not for REAL. It is for an upcoming movie sequence which is yet to be revealed.
This shot is from the movie 'Goa Raju's Wedding Invitation' poster. In order to create some expectations and curiosity the makers have released this poster. In the poster you can see Prudhvi in a groom's attire along with the female lead in bride's attire.
The wedding will take place on April 23, 2016 at 10:00am in Banjara Hills. More details about the movie will be unveiled on the 'Wedding Day'. Seems they have grabbed the attention now !