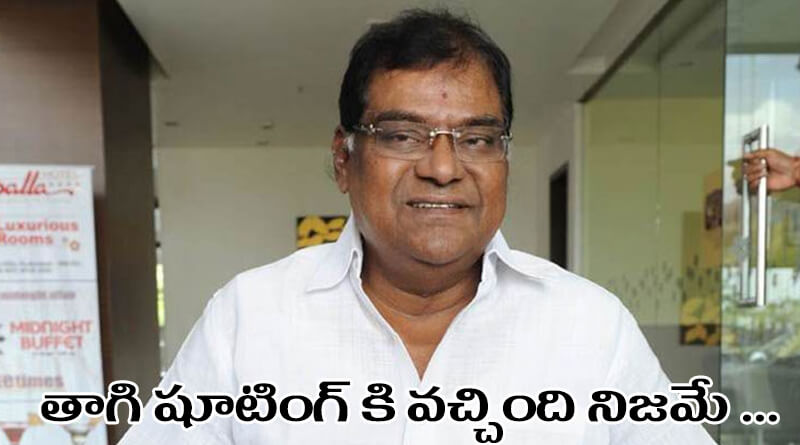 It is known that every common man thinks and spread rumors that every celebrity life is full of fun and pleasure which are seen bad and treated as bad habits by regular people. The celebrities are fully involved in rumors mainly includes cinema celebrities and actresses. The actresses life beyond screen is rumored very bad in reality typing up knots to their rumors few celebrities tweet and clear up the regular thoughts and doubts of their celebrities.
Senior actor, multi-talented all rounder Kota Srinivas Rao ,who is well known for speaking up truth frankly has now turned up a point as the actor admitted a truth that no one admits before media. In a recent interview the actor admitted about a rumor on him. Kota is rumored to be attend and participate in shoots after drinking and consuming alcohol. Kota confessed that he did drink alcohol when there is a night scene to be shot with his character that has no dialogues or key scenes.
He even committed that he never took permission from either director or producing for this. He even extended his words saying that he attended more than 20 film shoots after being drunk but never created inconvenience or behaved mischievous in shoot said the actor. However the actor clarified the rumor that he wasn't a regular drinker or attended shoots after drunk except for a 20.