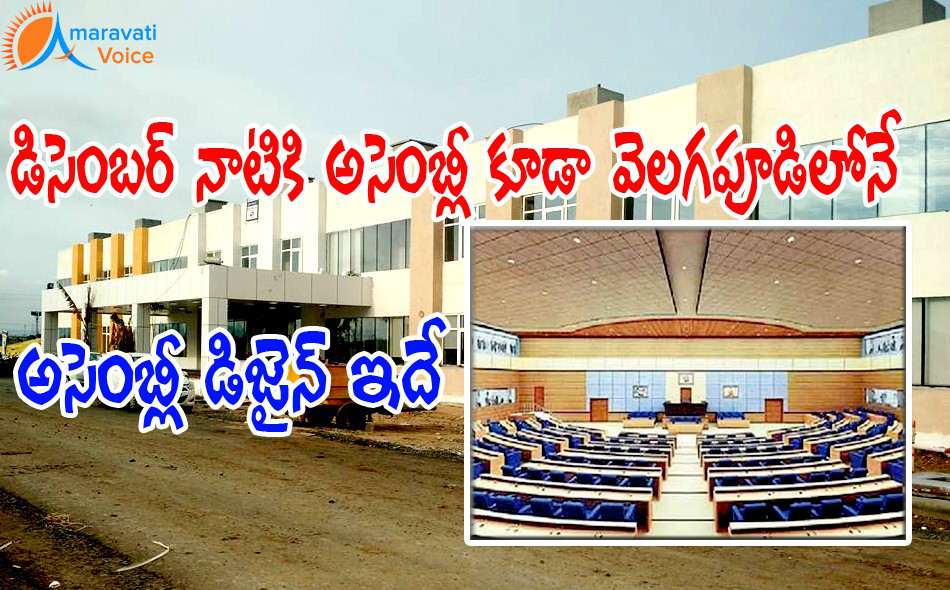 After the secretariat shift, now the focus is back on the Assembly and Council Hall Construction in Velagpudi. The works are being done at a brisk pace and the construction is going to be completed before December 15th. Assembly Speaker Dr Kodella Sivaprasada Rao has visited the construction site yesterday and told that the coming winter Session will be conducted at the Velagapudi temporary secretariat premises.
The Speaker along with Deputy Speaker Mandali Buddhaprasad, council chairman A. Chakrapani, vice-chairman Sateesh Reddy, finance minister Yanamalla Ramakrishnudu and Tadikonda MLA Tenali Sravan Kumar - visited the construction site for the proposed Assembly and Council hall buildings in the 6th block of the temporary secretariat premises.
The Speaker said the chambers of the Speaker, Deputy Speaker, floor leader, Opposition leader, chief Whip and whips, ministers' chambers, Canteen and library will be located in 6th block.