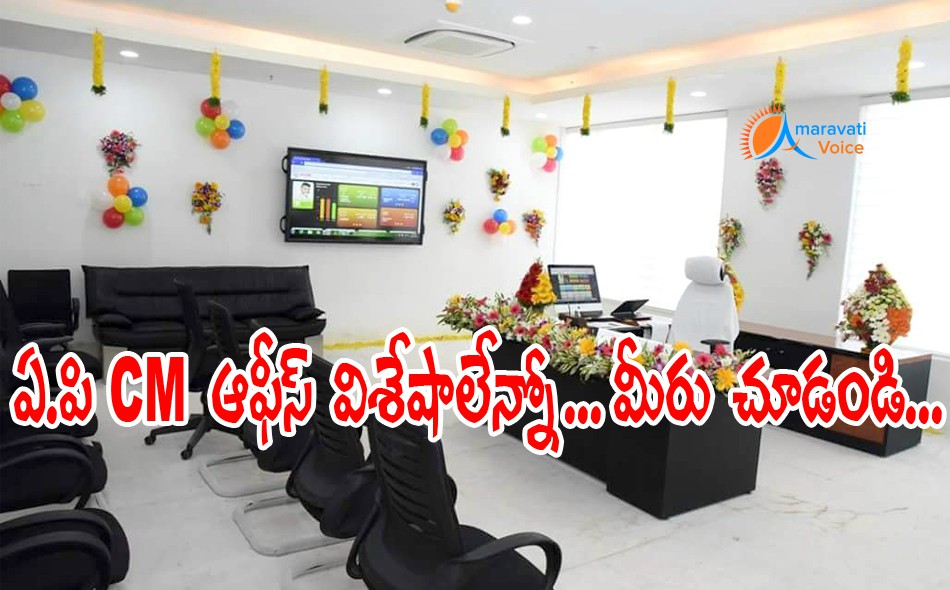 Chief Minister Chandrababu Naidu has stepped in to new office in Velagpudi secretariat at 8.09 AM on Wednesday. Chief Minister's office has many specialities and here are some to take a look over.
CMO block located opposite the Assembly building in the IGC
1 lakh sqft total built up area and it has 2 floors
Ground floor has the offices of general administration & protocol depts
Alighting point for CM's Convoy
7 Lifts in the chamber Special lift for CM
Entire 1st floor of the block dedicated to CMO
CM's chamber With anteroom
Chambers for Chief Secretary
Office rooms for CM's peshi & different Secretaries
Command & Communication Room in 4000 sqft with latest equipment, which provides access to the CM anywhere in the State
It has wall-to-wall LED panels to be linked to CCTVs across the state enabling real time governance; to double as video Conference hall
CM's chambers completely bulletproof
Bullet proof glass cannot be destroyed even if it is attacked with rocket launchers.
The CM's Office has a dignified look With State-of-the-art infrastructure, high security bullet-proof glass-Cover, a well designed conference hall, a guest room, a dining hall, and its floors set in Italian marbles.
{youtube}OeXWQvwx_Dw|500|250|1{/youtube}