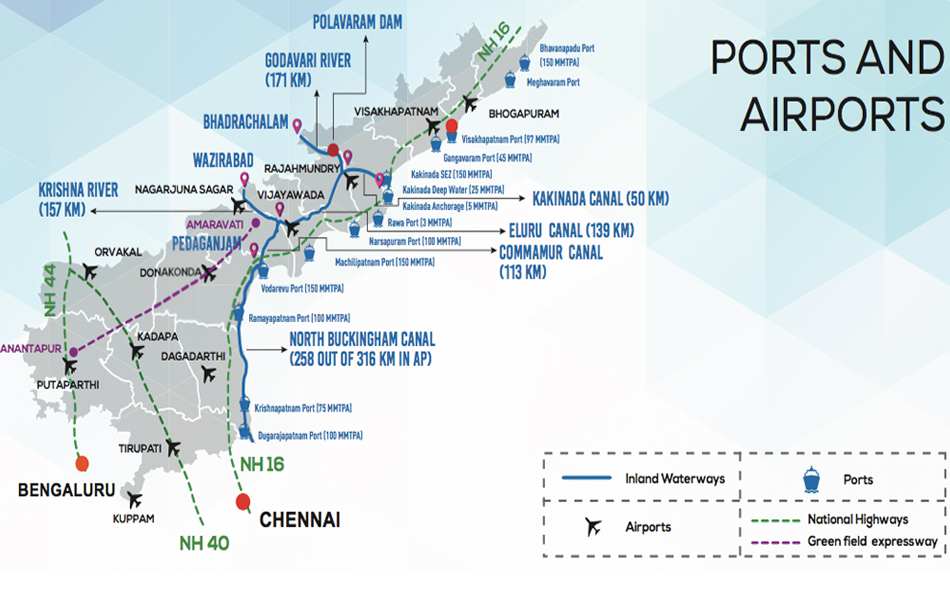 Andhra Pradesh could emerge as India's gateway to the east and fuel the transformation of India into a major manufacturing hub and trading economy, said a report by Ernst & Young (E&Y). The report further said that non-major ports like Krishnapatnam on the east coast could play a pivotal role in port centric industrial development.
E & Y in association with AP Chambers of Commerce and Industry Federation had studied various aspects of both West and east coast on the port led development and it was found that India's trade had shifted from Western Countries like US and Europe, to eastern side in which Andhra Pradesh can play a key role.
The report prepared by E& Y was released at Vizag on Friday during the East Coast Maritime Business Summit (ECMBS). "Share of China's coastal regions as in its GDP has increased from 44pc in 1978 to 60 pc in 2014. More than 2/3rd of industrial output originates from this region.
India can emulate the Chinese development along the large coastline of India. The states of Gujarat and Maharashtra on the West Coast have already taken the lead and the east Coastline presents a huge un tapped potential for the ports along the eastern coast. Port-based clusters can reduce the cost of imported raw material for India's manufacturing Sector which has an import intensity of 48pc said E&Y Corporate Finance Strategy director Kiran Malla. He said that AP, with a coastline of 960 km has the potential to emerge
as India's gateway to the east.
"Private ports such as Krishnapatnam are expected to play a key role in this, AP also has the highest number of Operational SEZs. In this direction, AP government's industrial policy mentions one of its key policy objectives is to be the most preferred logistics hub and India's gateway to the East and South East Asia by 2029. AP is also actively developing a Coastal master plan to provide an integrated ecosystem for coast centric development,"Mr Kiran Said.