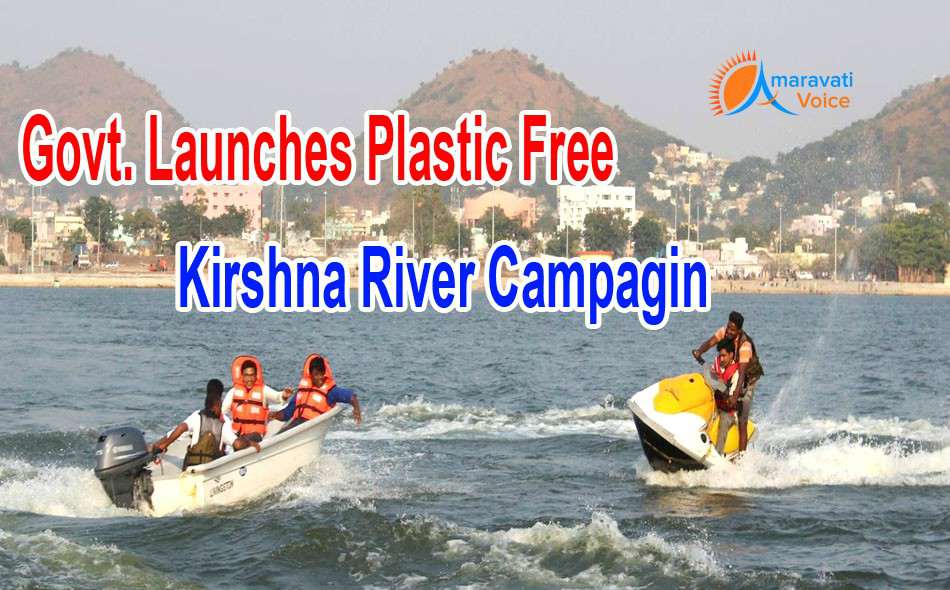 In a bid to make the catchment area of Krishma river free of plastic, the tourism department launched an anti-plastic campaign at Punnami Ghat on Wednesday.
Launching the campaign, Tourism secretary N. Srikanth highlighted the importance of making the Krishna plastic-free. He also appealed to the people residing on the river bed not to dispose of the plastic bottles and water sachets into the Krishna river.
The campaign is aimed at creating awareness among the people about the dangers of depositing plastic materials and industrial wastes in the river. Srikanth also announced that
Tourism department would give away prizes to the individuals who voluntarily participate in the Swachh Bharat and "Plastic free Krishna river' campaigns.
Later, Srikanth launched the Amaravati Boating Club (ABC) on Punnami Ghat. Amaravati Boating Club CEO Tarun Kakani, Tourism commissioner Himanshu Shukla and others were present on the occasion.