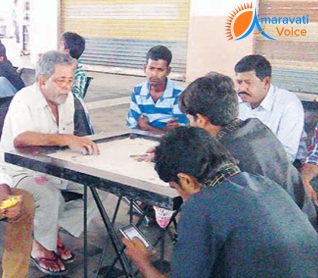 Are you at Vijayawada Bus Stand and you have felled bored till your bus arrives? No doubt you can enjoy the 5G and browse your phone, but RTC planned more entertainment for you. APSRTC introduced indoor games in the bus stand (PNBS), which includes chess, caroms etc.. For the entertainment of passengers APSRTC introduced this in the waiting room of the Bus Stand.
Passengers are also enjoying this and it is a different experience for them, as they would be interacting with unknown persons and build a relationship with them.
APSRTC is planning to implement the same in various other Major Bus Stands around the state, based on the response here. We can also suggest to RTC officials, if you want to suggest any new indoor games to be organized here.