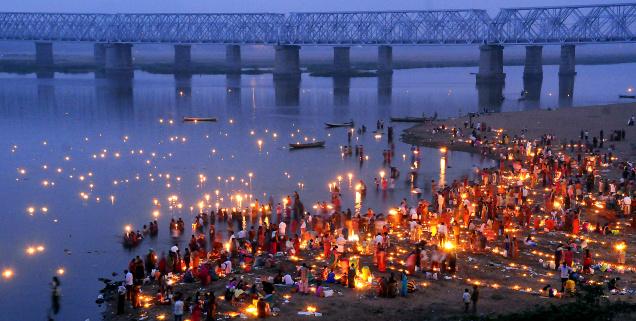 The devotees observe 'Poli Swargam', on new moon day (day after Amavasya) of Karthika Masam, which is the last day of Karthika Masam. The picture is at Seetanagaram in Krishna River, where huge turnout of women leaving Kartika Deepalu in the river.
The turnout was moderate until 5 Am in the morning and the rush increased by 7 AM, forcing police to deploy extra men to manage. At one stage, police stopped devotees from coming into Durga ghat, which was already jam-packed.
Shower baths were organized for the devotees, who couldn't take a dip within the watercourse.
Source: The Hindu