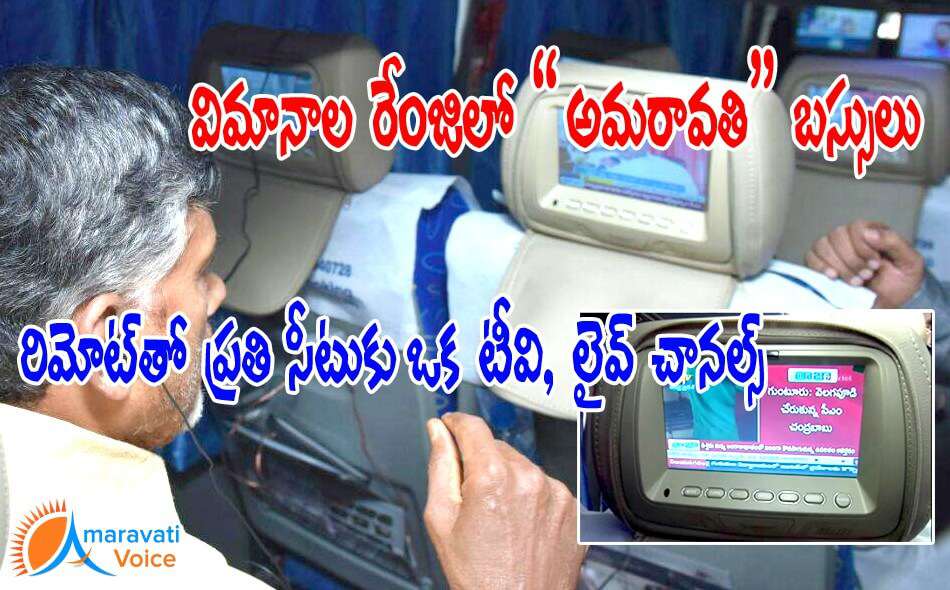 Amaravati Scania Buses will now have live TV facility. Normally in every bus there would be one or two TV's and we have to see the movie which is screening.
But now, every Seat in the Amaravati Scania bus will have a mini screen. This facility resembles just like flight service. The passengers will have their personal entertainment and see what channel they want, during their journey duration. They can watch their favorite news channel, movies, music, cricket and TV serials, while travelling. This facility was launched by Andhra Pradesh Chief Minister Chandrababu Naidu Yesterday.
RTC has made these arrangements with dish antennas. With a cost of Rs.9 crores, this facility is arranged in 45 Amaravati Scania Buses.
{youtube}WYZ9inFYh38|500|250|1{/youtube}