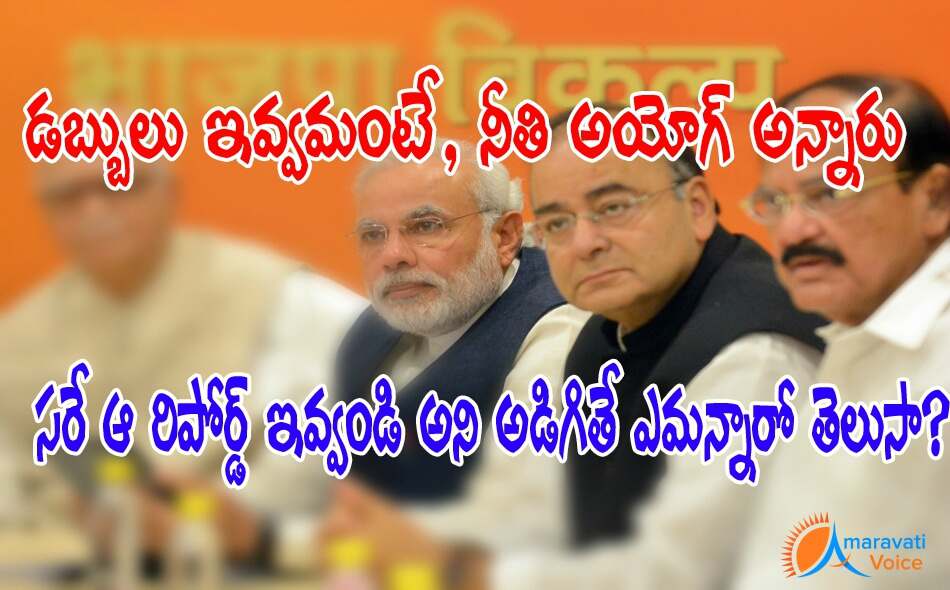 Whenever Andhra Pradesh Government is requesting for Special Status or Special Funds, central government used to say show at Niti Aayog and asked to wait until the report is out. Finally the Niti Aayog report is submitted to Prime Minister.
AP finance department officials sought a copy of the NITI Aayog report to know what its contents were, but the Centre rejected the request. AP state government development commissioner and ex-officio principal secretary in the Chief Minister's Office (CMO), P.V. Ramesh, revealed this to the media.
Chief Minister Chandrababu Naidu few months back met Prime Minister Narednra Modi and submitted a report to help Andhra Pradesh and asked for a special package. Also Chief Minister has requested for Special Category Status. Prime Minister has forwarded this to Niti Aayog and asked to prepare the report. Now the report is submitted, but Central Government is not willing to share the report with Andhra Pradesh, as of now.