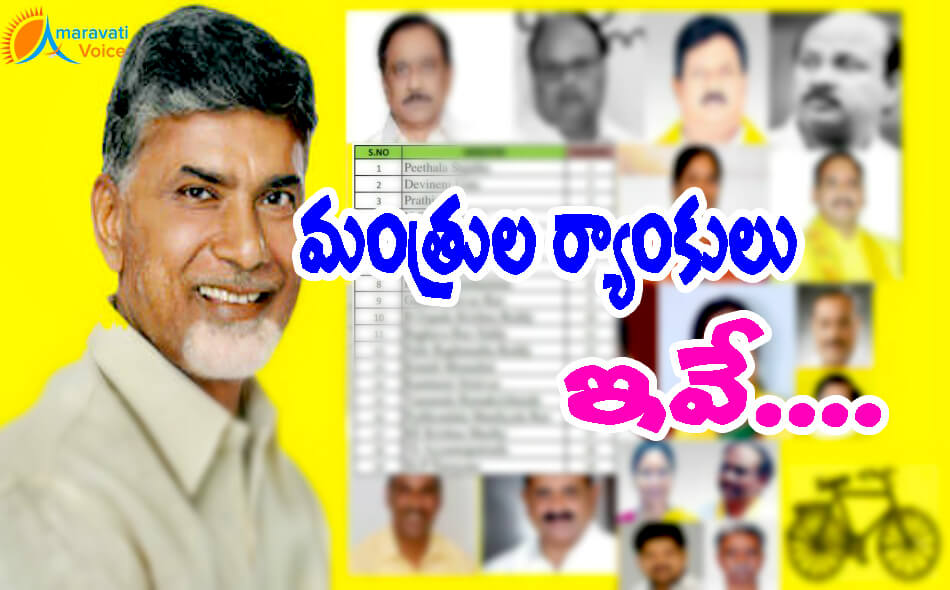 Chief Minister N. Chandrababu Naidu in the Cabinet meeting yesterday surprised everybody by giving rankings to his Ministers based on the performance.
According to the sources below are the rankings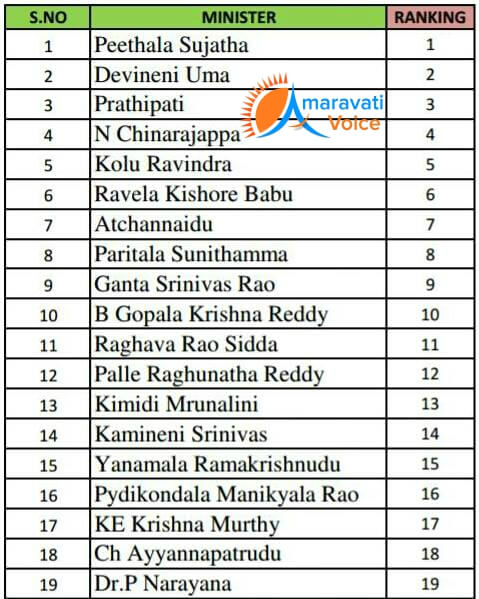 Also Chief Minister has given Rankings to MLA's also, Vegulla Jogeswara Rao from Mandapeta stood first, while Chandrababu as an MLA stood in 78th position. Vijayawada East MLA Gadde Rammohan stood second.