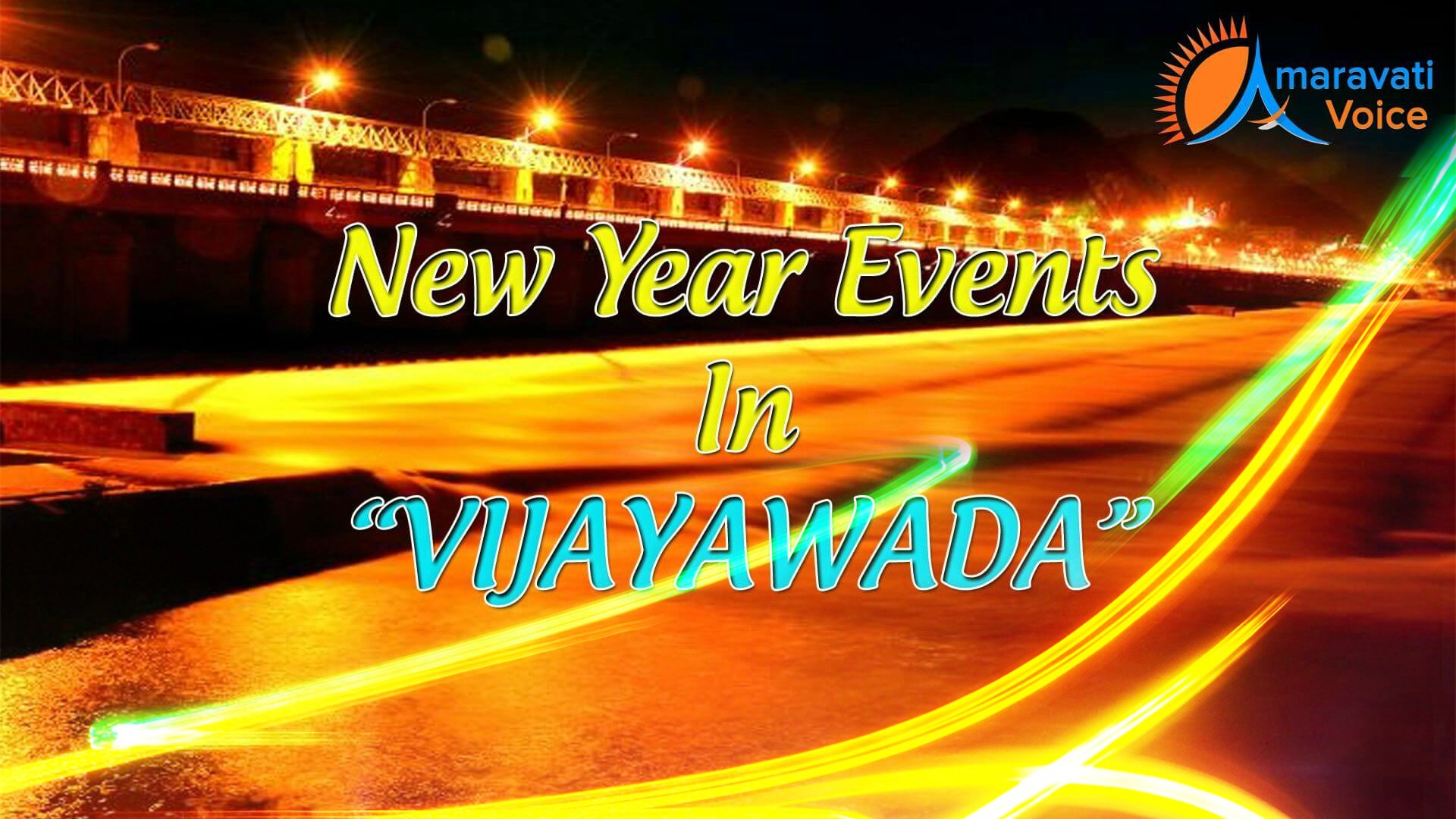 Vijayawada city is gearing up for New Year celebrations in a big way. All the start hotels and entertainment centers are coming out with attractive events and attractive packages for New Year Celebrations.
Do you want to enjoy your new year party in the city. Below are the top New Year events happening in the city on December 31st.
The Haailand Resort and Theme Park at Chinnakakani in Guntur district is gearing up to host 'New Year Celebrations" with music director SS Thaman and Jabardasth Team, from 7.30 PM onwards on December 31st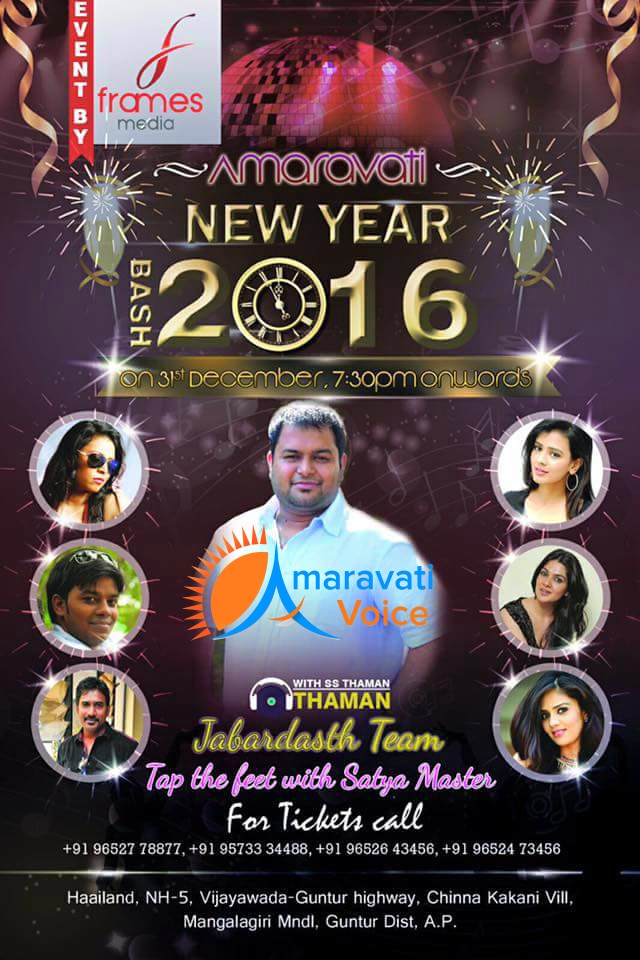 Adventura, near Vijayawada Club, Tadepalli is organizing New Year Party, where DJ Ana from Mumbai and DJ Paul from Hyderabad will rock the event. Other events are also organized from 9.00 PM onwards on December 31st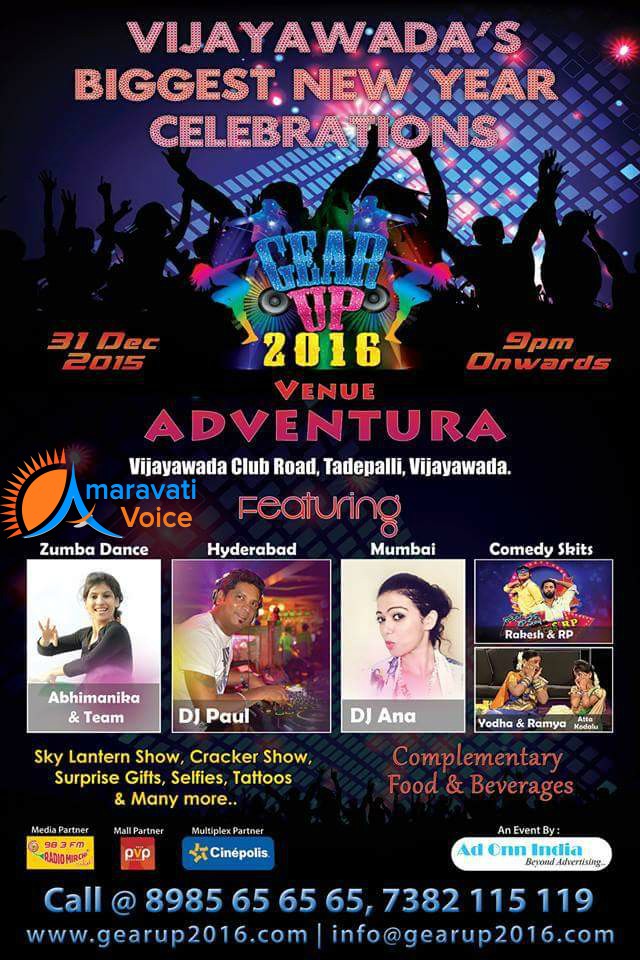 The Gateway hotel will organise the "New Year Eve 2016", to celebrate the New Year. The hotel plans to offer prizes to its customers as part of the celebrations.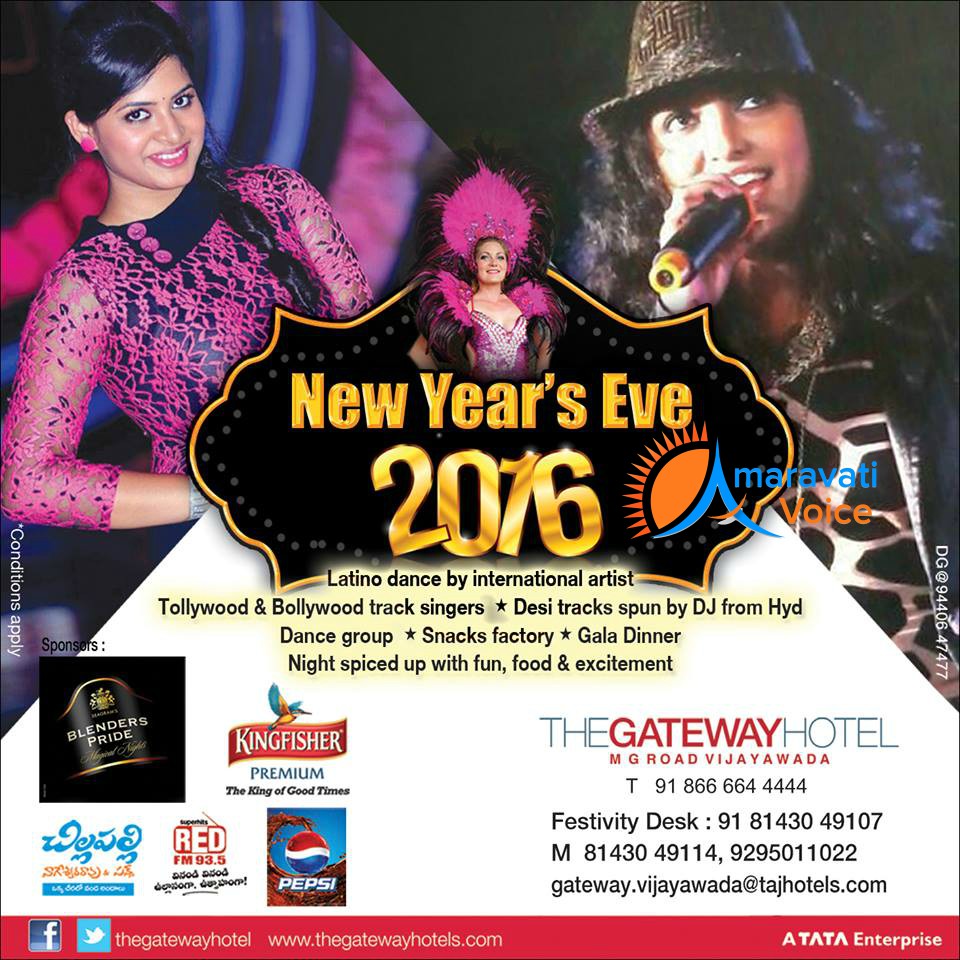 The Fortune Murali Park has been decked up to welcome the New Year with attractive packages. Playback singers will be part of the celebrations.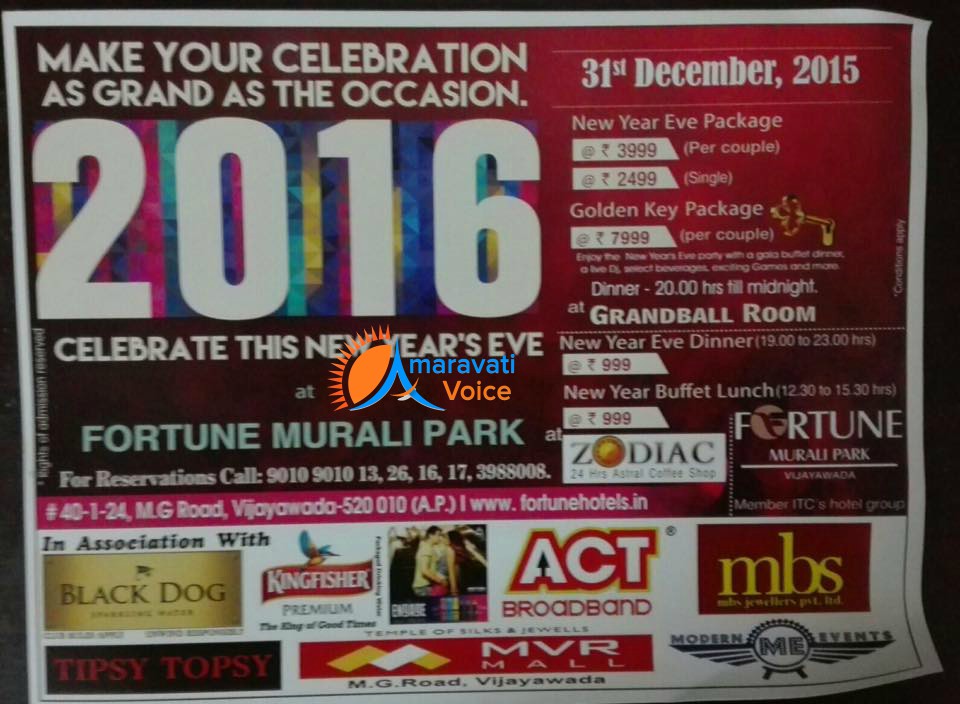 Innotel Hotel, Near Ramavarappadu Ring Road, is going to rock with DJ, Ronnie Bassroller. He is the only Indian DJ/producer who collaborated with the International pop artist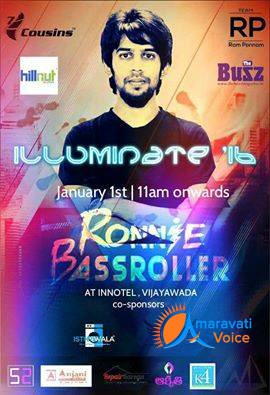 Minerva Grand, is coming up with "#BeReady2016 Mash Up" for all the fun, rock, Band and DJ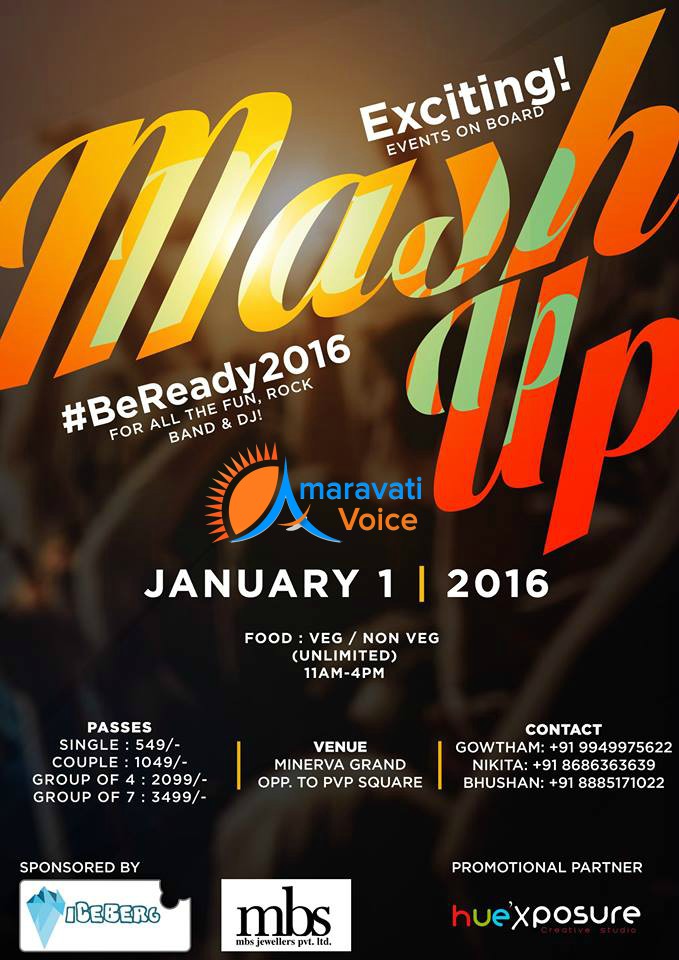 Andhra Pradesh Tourism Development Corporation's Berm Park, will also hold an event to usher in the New Year.
New Year celebrations will also be held at the DV Manor Food Plaza, Vijayawada Club and at several other places.
Several bar and restaurants have been also decked up for New Year celebrations. Citizens, particularly those who have access to farmhouses are also expected to host private parties.