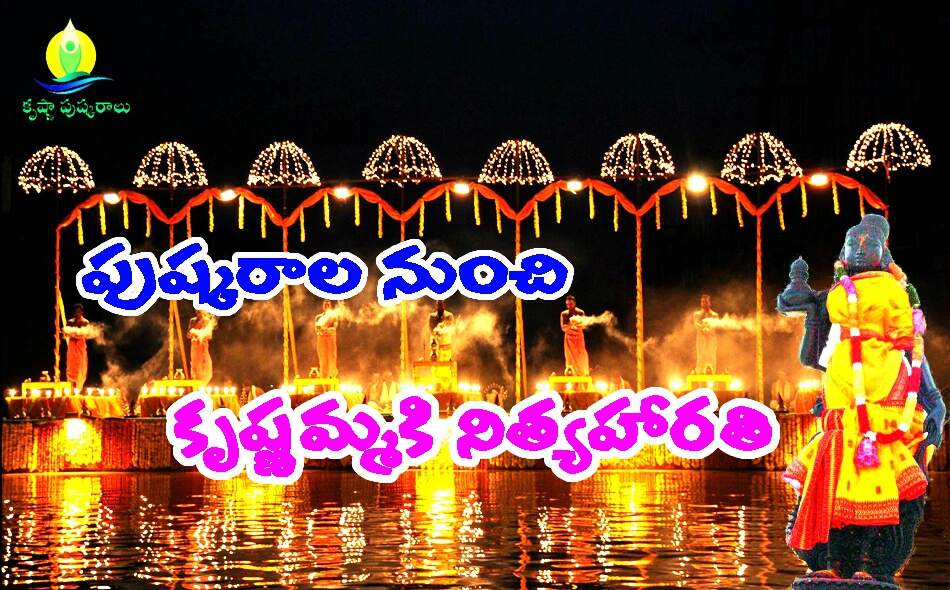 With the inspiration of Godavari Haarathi in Rajahmundry, government is planning to start Krishna Nitya Haarathi at Krishna River. This is going to be done every day from Pushkarams, opposite Indrakeeladri near Durga Ghat. The priests would be on a floating Platform and give the nine haaratis. People also can see this from Prakasam Barrage.
From Krishna Pushkarams, this is going to start every day. This would last for 25 minutes. From April to September it would start at 7.00 PM and from October to March, it would start at 6.30 PM
Right Now Krishna Haarathi is going on, on only Saturdays at 6.00 PM at Durga Ghat.