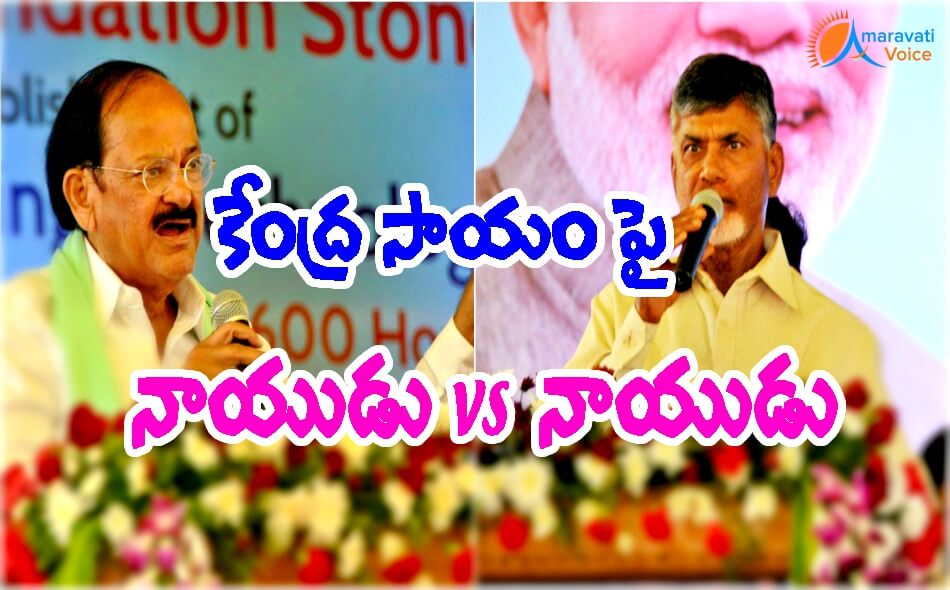 Chief Minister N. Chandrababu Naidu and Union minister M. Venkaiah Naidu stressed their stands on Centers help to the state.
It is known that since the past one month, the tone of Chandrababu Naidu has changed over centers support to the state and repeatedly expressed his displeasure over lack of fund allocations to the state from the Centre. Also Venkaiah Naidu used to tell that, the state and central governments should not criticise each other
On Friday, in the public meeting of CIPET Foundation Ceremony, Mr Venkaiah Naidu said Mr Chandrababu Naidu always "asked for more" from the Centre and told that Chief Minister was doing this only with a view to ensure the development of the state at a faster pace.
Mr Chandrababu Naidu reacted to this and said AP suffered a lot from bifurcation. "I am not asking anything new, i am asking to help whatever Center has promised and help us until our financial position is as good as other states in the country and treat us also equally with other states"
{youtube}xtZ4nhtnTuo|500|250|1{/youtube}