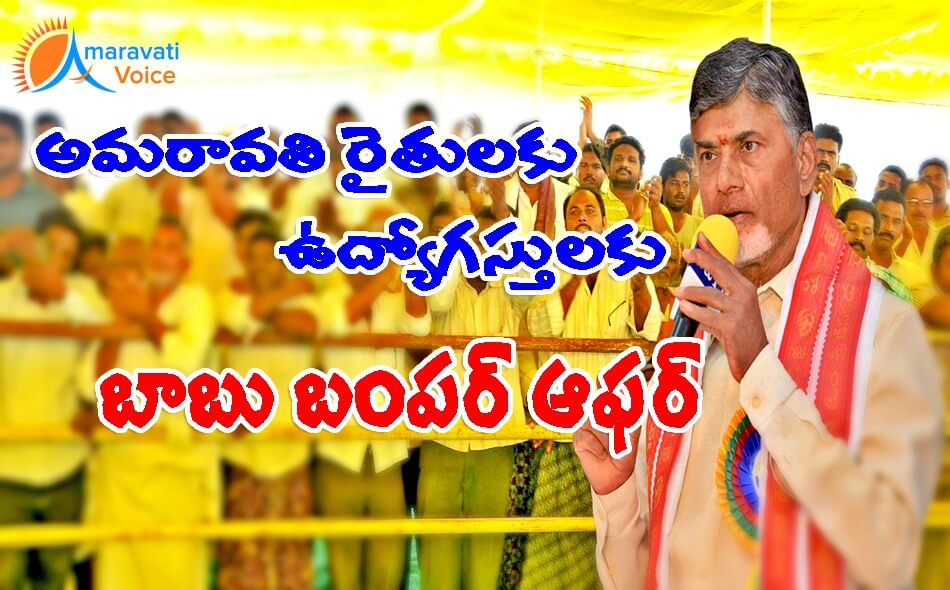 Chief Minister Nara Chandrababu Naidu has inaugurated Secretariat Complex in Velagapudi at 4.01 AM today. As there were no 'muhurtams' during the Krishna Pushkarams, the programme is move forward.
On this occasion, Chief Minister has given promises to Secretariat employees and the Farmers of Amaravati who have given their Land. For Farmers, for "Metta Bhumulu", chief minister has declared to give another 50 yards extra to the present land polling. Farmers are very happy with this decision. Also the have asked to solve the "Grama Khantam" issues at the earliest for which CM accepted to solve the issue ASAP.
Also for the secretariat employees who are migrating from Hyderabad, Chief Minister has told that, secretariat employees can work only for 5 day a week. He also declared 30% HRA. This decision also made the employees very happy and they told they will work with more dedication towards development of our state. They have requested to solve the issue of permanent status for their children.
{youtube}eutVRoqGOso|500|250|1{/youtube}