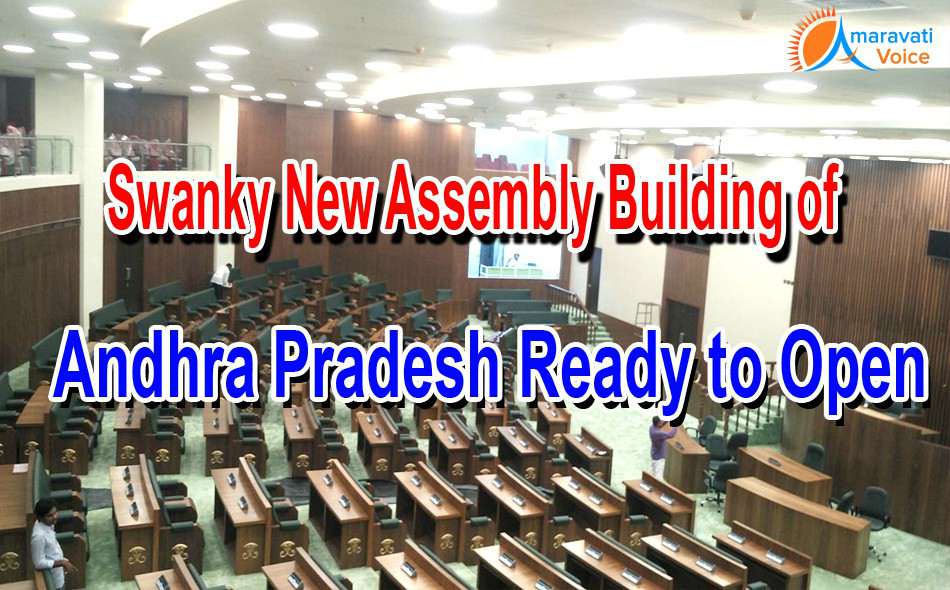 Andhra Pradesh state is all set to cross a major milestone in its bifurcation history by letting the Assembly staff discharge their duties from their native soil from Monday.
Around 75 staffers of the Assembly will be moving into the newly built Assembly building on the premises of the interim government complex at Velagapudi. Assembly Speaker Kodela Sivaprasada Rao will formally welcome them in the morning. Incidentally, the Speaker is also scheduled to function from his official chambers here from Monday.
The Assembly employees were based in Hyderabad till now, even as their counterparts of the other departments have already moved to the new capital a few months ago. The Assembly employees required to move into the new Assembly building ahead of the budget session scheduled to commence from March 6th
Even as Chandrababu Naidu is scheduled to inaugurate the Assembly building on March 2, the Assembly employees will embark on duties a bit early since they are expected to do a lot of homework for the Assembly session in advance. The state government proposed to invite Prime Minister Narendra Modi for inaugurating the Assembly building which however did not materialise due to his pre-occupation with the other engagements.
The staff will be accommodated at Rain Tree Park where the Secretariat Employees have been given accommodation. Already, the state government has provided bus facility to the employees. The Assembly staff can use the same transport facility. The staffers will start their work immediately after assuming the charge at new office.