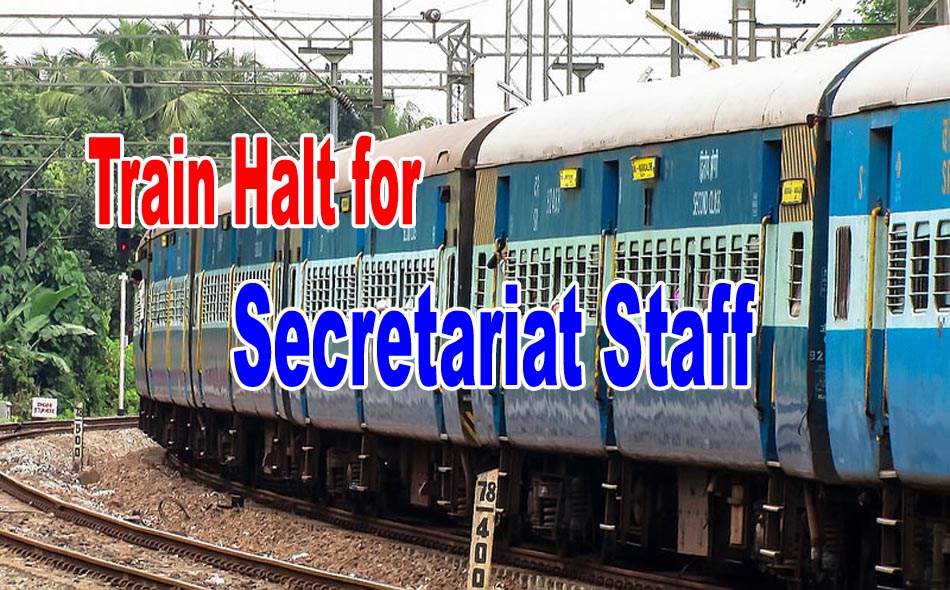 There is good news for the Secretariat employees. A one minute halt to the 12795/96 Vijayawada - Secundrabad-Vijayawada inter-city express at Mangalagiri was announced by the railway ministry.
The railway ministry introduced inter-city express to help the Secretariat employees residing in Hyderabad to reach Temporary Secretariat at Interim Government Complex at Velagapudi in Amaravati. But the employees have to step down at Guntur or Vijayawada and then are forced to travel to Velagapudi On buses covering 22 km from Vijayawada and 38 km from Guntur.
The Hyderabad-based Secretariat employees demanded the government to provide halt at Mangalagiri which is very easy to them to reach Velagapudi by travelling only 14 kms distance.
The Guntur railway officials informed that stoppage for the inter-city express would be given at Mangalagiri from June 16. The 12796 Secundrabad-Vijayawada inter-city express would stop at Mangalagiri at 10:09 am and would leave at 10:10 am. The 12795 Vijayawada-Secundrabad inter-city express will reach Mangalagiri at 5:45 pm and would depart at 5:46 pm.