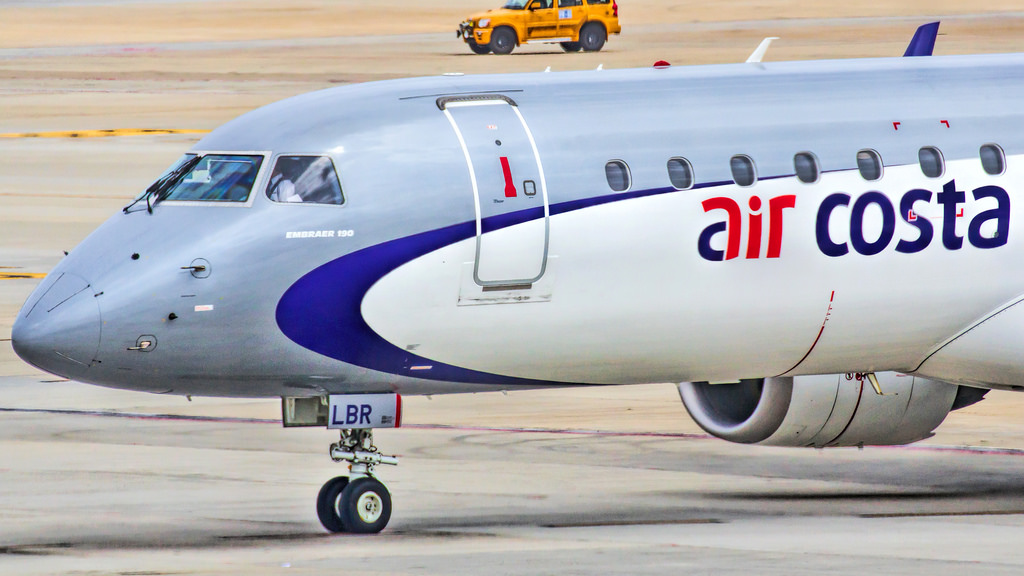 Vijayawada based Air Costa will now fly PAN-India. As of now it operates on regional routes across South India. Air Costa received no-objection certificate (NOC) from Civil Aviation ministry to operate its services across the country.
The PAN India operations will commence from the next summee. Air Costa will be adding one 110-seater Embraer E-190 plane to its fleet this month and one more by February.
Currently Air Costa offers 32 flights per day to nine destinations including Hyderabad, Chennai, Bengaluru, Coimbatore and Ahmedabad with a fleet of four Embraer (two E-170 and two) E-190) planes.