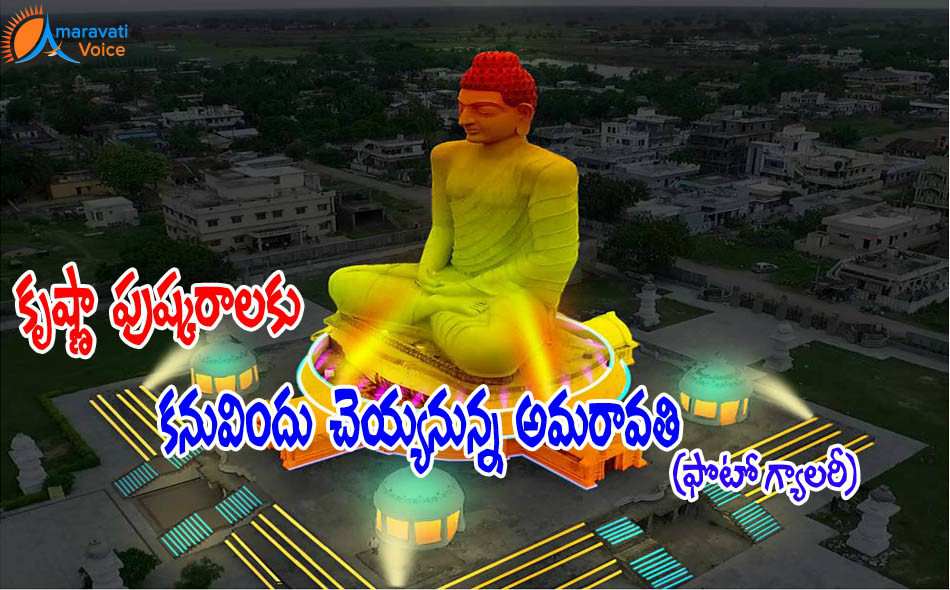 Amaravati the new capital of Andhra Pradesh is going to be the main attractions of Krishna Pushkaralu.
Already many works are done and some of the ghat works are in final phase. The biggest ghat of Krishna Pushkaralu has been proposed at old Amaravati with a length of 1.5 km.
Especially the big 125-feet height Dhyana Buddha statue is going to be illuminated and going to be feast for the visitors to look at it.
Amaralingeswara temple and the ghat near to it is also developed. Being one of the temples of the holy Pancharamas, many visitors are going to be expected.