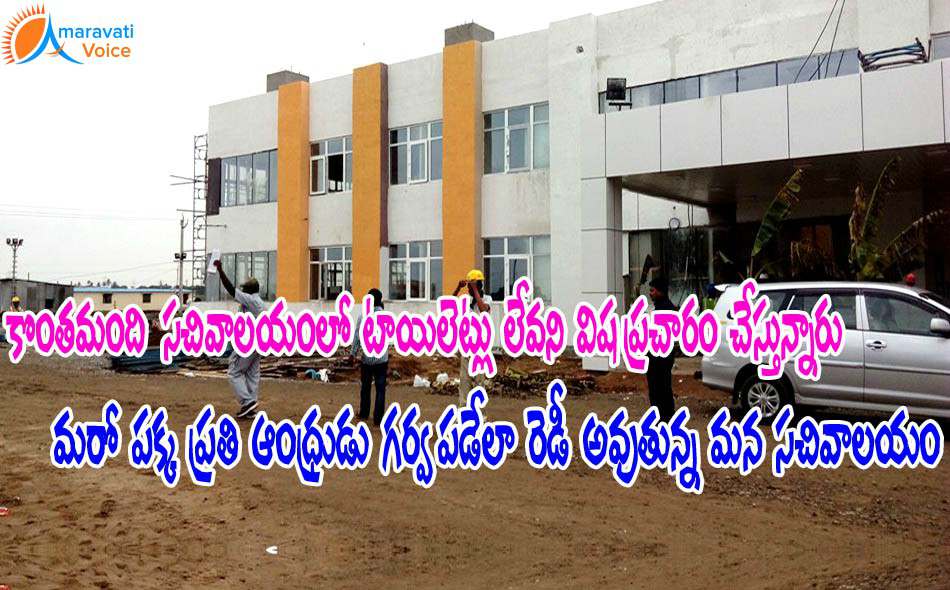 See the pictures below, how beautifully our Andhra Secretariat is shaping up. It is on par with corporate offices. Every Andhraite is feeling proud with the speedy process and its corporate look.
And now, we are seeing some sick media houses and some people whose duty is to spread venom on Amaravati, started a story that, Velagapudi secretariat does not have even toilets and employees have to come all the way, 21Km to Vijayawada, to attend their nature's call.
Does these stupid's even know that, they are insulting our mother land ?
These fools should know that, the secretariat is getting ready in 6 blocks with 6 lakh sqft. With the total project cost of 180 crores, does the government even will not build toilets? Have some commonsense folks.
Sorry for the hard tone, but we have to be at some times.