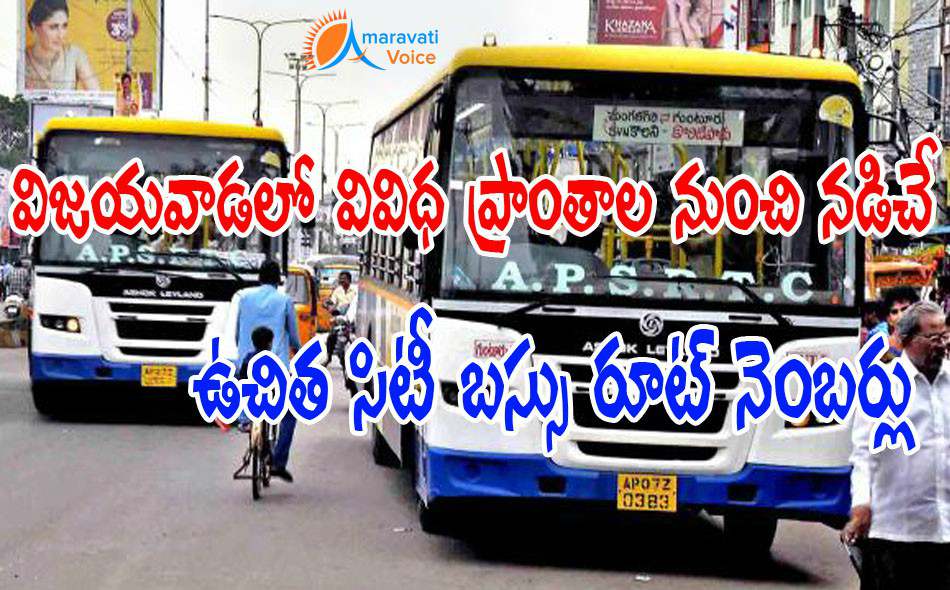 City services of the APSRTC's Vijayawada division would serve the core commuting needs of the pilgrims, including transporting them from the Satellite Bus Stations to the ghats and Railway stations.
The pilgrims reaching NTR Health University from East and West Godavari would be transported to the ghats in Vijayawada including Padmavati, Durga, Bhavani and Sangamam.
The buses reach from Hyderabad and Jaggayyapet side to Vijayawada would be halted at Zakir Hussain College Grounds.
Buses from Mylavaram and Tiruvur would halt at VTPs "A" colony Grounds.
Pilgrims reaching Y.V. Rao Estate would be transported to the ghats, including Bhavani and Sangamam.
The APSRTC will also arrange local services from Zakir Hussain College Grounds and VTPS "A" Colony Grounds satellite bus stations to Sangamam ghat for the pilgrims. The pilgrims reaching to the Siddhartha Engineering College would be ferried to Padmavathi, Durga and Bhavani ghats in Vijayawada.
Below are the city bus route numbers from all the 5 satellite bus stations.
NTR Health University Bus Stand (Phone Number : 0866-2522364)
Route No 1 P : Padmavati Ghat, Durga Ghat, Krishnaveni Ghat
Route No 1 B : Bhavani Ghat, Punnami Ghat
Route No 1 S : Sangamam Ghat
YV Rao Estate Bus Stand (Phone Number : 0866-2522363)
Route No 2 P : Padmavati Ghat, Durga Ghat, Krishnaveni Ghat
Route No 2 B : Bhavani Ghat, Punnami Ghat
Route No 2 S : Sangamam Ghat
Zakir Hussain College Ground Bus Stand (Phone Number : 0866-2522362)
Route No 3 P : Padmavati Ghat, Durga Ghat, Krishnaveni Ghat
Route No 3 B : Bhavani Ghat, Punnami Ghat
Route No 3 S : Sangamam Ghat
VTPS - A Colony Bus Stand (Phone Number : 0866-2522362)
Route No 4 P : Padmavati Ghat, Durga Ghat, Krishnaveni Ghat
Route No 4 B : Bhavani Ghat, Punnami Ghat
Route No 4 S : Sangamam Ghat
Siddhartha Engineering College (Phone Number : 0866-2522364)
Route No 5 P : Padmavati Ghat, Durga Ghat, Krishnaveni Ghat
Route No 5 B : Bhavani Ghat, Punnami Ghat
Route No 5 S : Sangamam Ghat