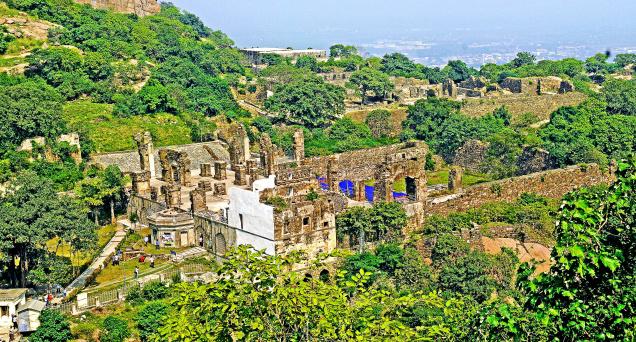 The Andhra Pradesh government has sanctioned Rs 10.9 crore, to develop Kondapalli Fort in Krishna district. Government has earlier instructed the officials to develop Kondapalli Fort in the lines of Golconda Fort and make it one of the top tourist destinations in the State. As the first phase of the project, government has released the initial funds.
As a part of Comprehensive Development of Kondapalli Fort Project (CDKFP), the works would start. Initially officials have decided to increase greenery, beautification of surroundings, laying of approach road to the fort and accommodation facilities for the tourists.
According to the Detailed Project Report (DPR) submitted by State Directorate of Archaeology and Museums, a ropeway project has been proposed at the site.