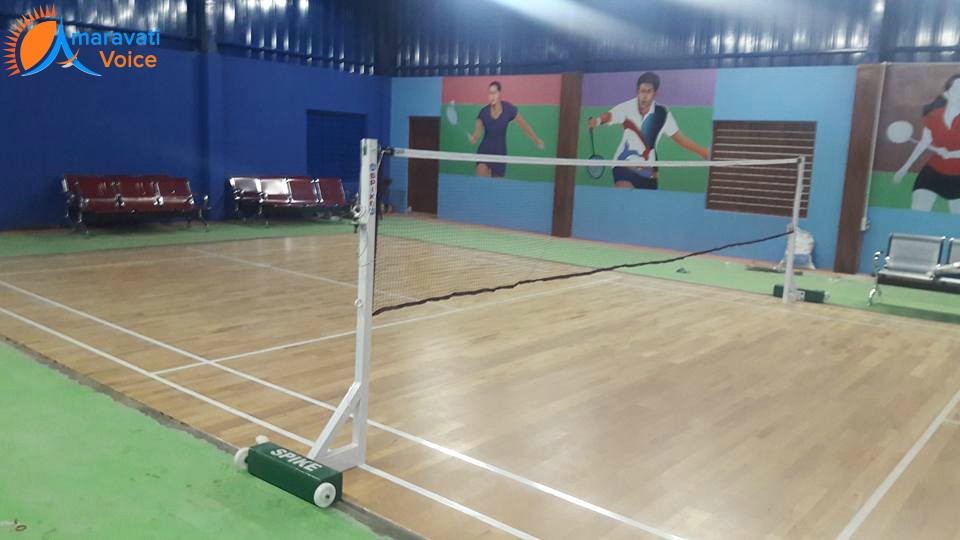 Indoor Shuttle and Badminton Stadium is Opened at Gannavaram by MLA Vallabhaneni Vamsi. The Indoor Stadium is constructed at Chintalapeta in Gannavaram. It is built with a cost of 32 lakhs and it is maintained by KVR Sports and Games Association.
KVR Kishore Babu, president of KVR Sports and Games Association, said that the wood used for the shuttle court is of Malaysia Beach Wood and players can play long time on the court comfortably.
People can take membership and play shuttle/badminton here at any time. Also, the organizers are planning to give coaching to young students, who are interested to learn shuttle/Badminton.