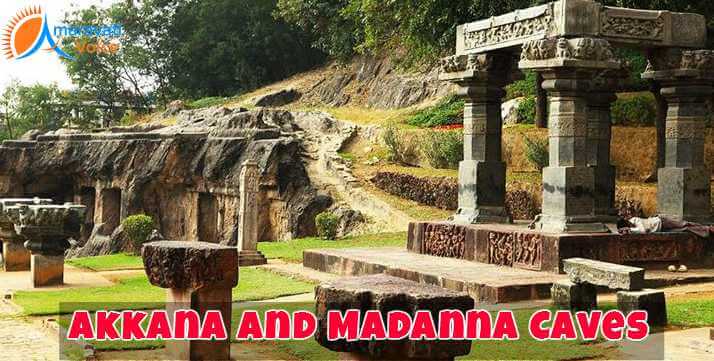 Summary: Among the many historical sites that add beauty and exclusivity to Vijayawada, the Akkana and Madanna Caves are worth to mention.
Akkana Madanna caves are actually temple destinations in Vijayawada. They are called as caves because even though the temple was built in the 17th century, the caves date back to 6th and 7th centuries. Even there is a predecessor cave nearby that belongs to 2nd century BC and this nearby cave is also a temple spot with idols of Trimurti, the Brahma, the Vishnu and the Shiva.
Who were Akkana Madanna?
These two people were ministers in the court of the Nawab of Golconda in the 17th century. The caves were given their names because they were actively associated with the caves. The reason was that they had their secretariat on this premises during the 17th century. It is believed that these two people would have been close cousins and not just this relationship; there are many versions about this relationship in the history. Even though, the two people had a glorious career, they are known to have experienced a tragic end.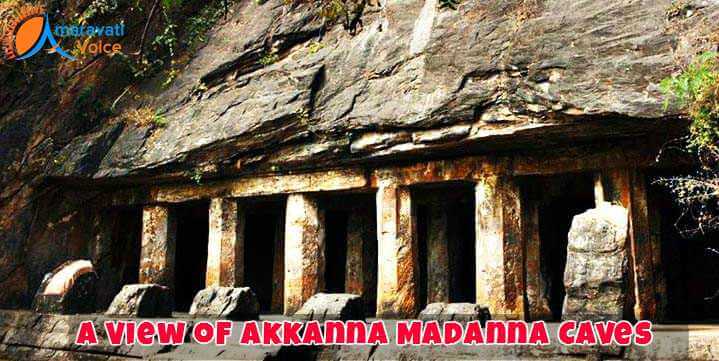 About the structure of the caves:
The cave that faces the east is of rectangular shape and it is standing on octagonal pillars. There is a lower cave and it is triple-celled with a pillar. The structures showcase Buddhist patterns and the historians feel that these caves would have been assigned to the early, Chalukya, Vishnukundin and Pallava dynasties.
Exact location of the caves:
You need not have to plan your visit to the cave separately as it is located right on the foothills of the famous Indrakeeladri in which the Kanaka Durge Temple is located. So, when you visit this Kanaka Durga Temple that has religious importance, you can visit the historical Akkana Madanna caves as well. Also, do not forget to visit the nearby cave with the temple for Trimurti.
Mental refreshment:
The great thing about Akkana and Madanna caves is that you are sure to get stress-relief when you visit this place. The reason is that the environs are filled with sweet-smelling fragrance of flowers and you are sure to enjoy the refreshing breeze under the cool shade of the neem trees that add extra beauty. Also, it is located at a distance of just 3 kms from Vijayawada Railway Station and so it is easy to reach this spot, apart from the benefit of being located on the foothills of the Kanaka Durga Temple.