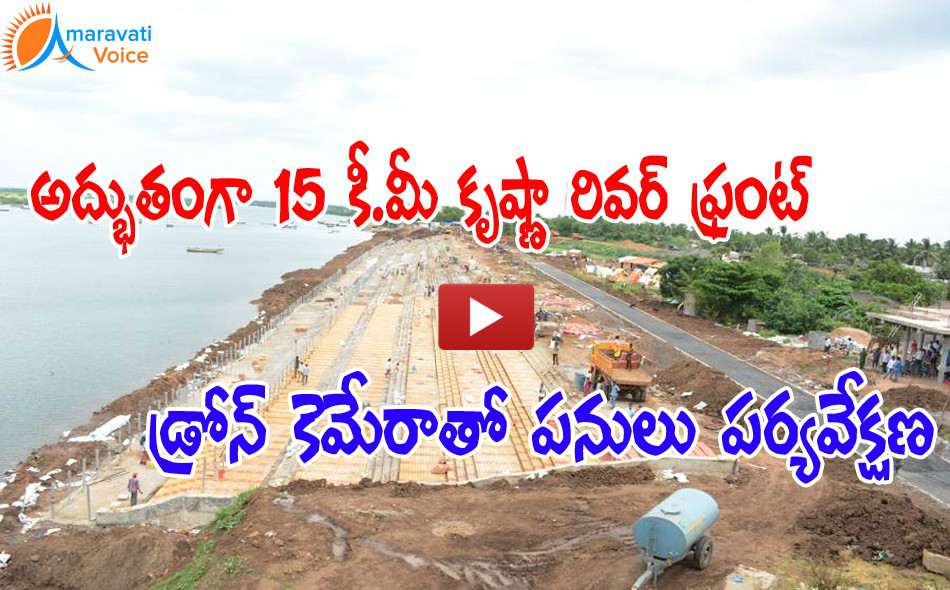 Here is the video of krishna Pushkaram, Flyover and Durga temple road works which are in progress and captured by Drone Camera.
15 km water front development is planned by Chief Minister Chandrababu Naidu, starting from Prakasam Barrage to Pavithra Sangamam with a budget of rupees 850 crores, out of which Rupees 108 crores will be spent before pushkarams and rest after Pushkarams.
This 15 km water front will be developed as one of the world's best tourist destination.