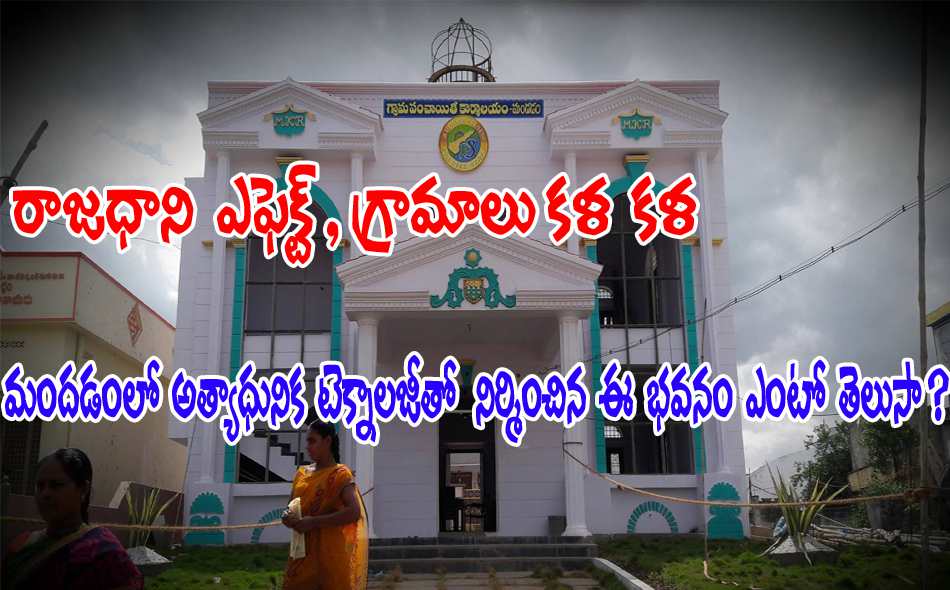 The villages in Amaravati Region are getting a brand new look. With the state administrative offices like Secretariat built in the region, now the village administrative offices like Grama Panchayat Offices are also getting a corporate look.
The below image is of Mandadam Gram Panchayat Office. This is built with complete advance technology. The building is also built with a good look, which has a nice elevation outside.
Seeing this, people are happy that, the capital region is slowly gaining its pace.