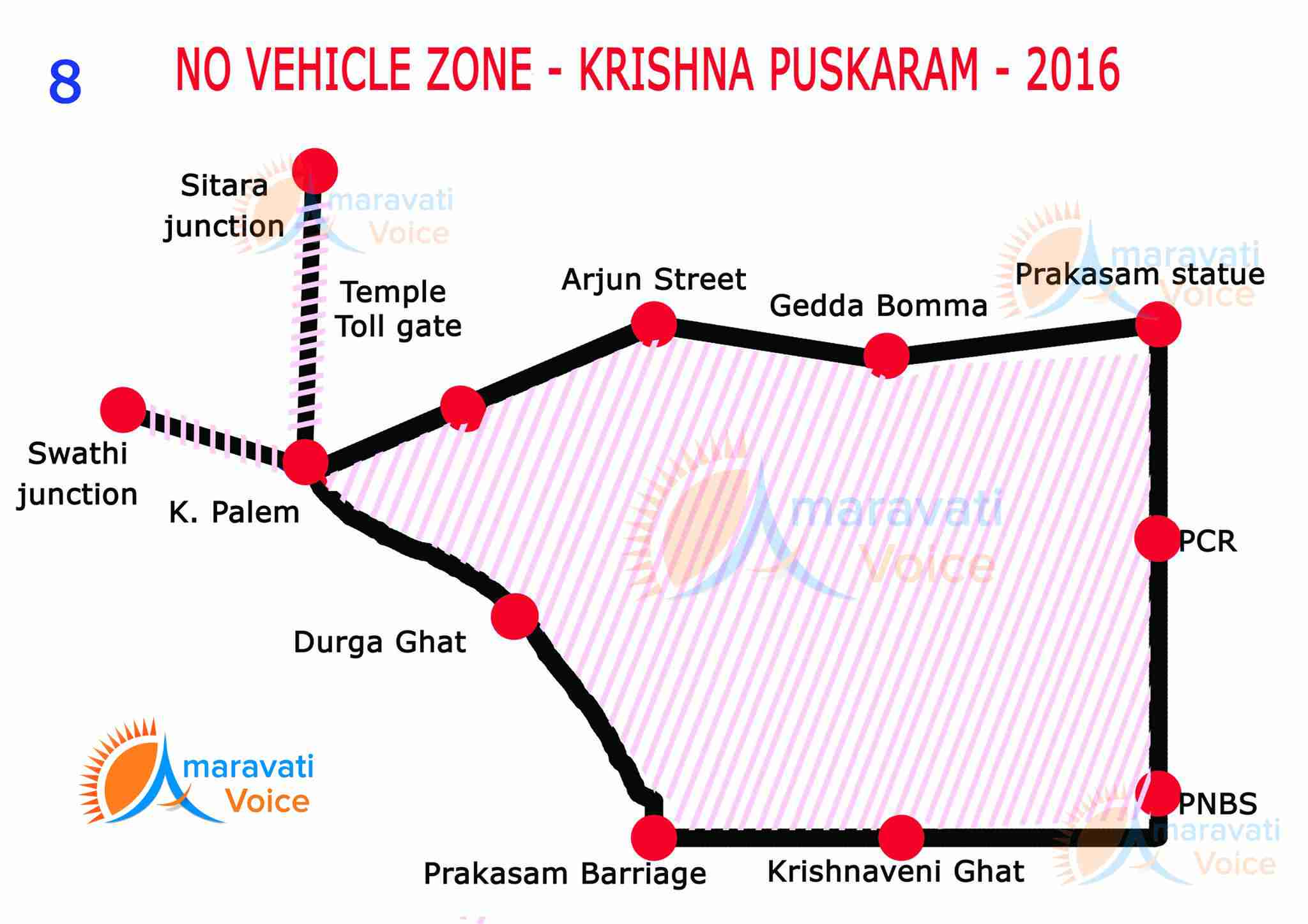 Vijayawada police explained the traffic restrictions to be imposed in and around Vijayawada city for the coming Pushakalu from August 12 to 23.
There is a long stretch of no vehicle zone from Prakasam Barrage to Panja Center. Only Pedestrians, emergency services and essential commodities vehicles would be allowed here. No other private vehicles would be allowed into the city and all should depend on public transportation system provided by the APSRTC and for some extended on the autorickshaws within the city. The most sufferers of this would be the one town area people.
No-vehicle zone borders are Swathi theatre centre towards the Vijayawada-Hyderabad highway, Pandit Nehru Bus Station junction, statue of Tanguturi Prakasam Pantulu near the low bridge, Raghavaiah Park on MG Road and R. R. Apparao street (Andhra Bank street) on BRP Road and Hindu High School centre in Kothapeta
The buses which come from I Town would be allowed up to Kummaripalem (Swathi theatre). Those which come from II Town would be terminated at Pandit Nehru Bus Station.
Also Prakasam Barrage would be closed for all the 12 days. Not even pedestrians will be allowed on the prakasam barrage. Nobody would be allowed on to Prakasam Barrage.
The police explained that they divided the city into 19 zones and 74 sectors for the convenience of the traffic monitoring. They identified 120 parking places in an extent of about 276 acres and could accommodate at least 40,000 vehicles at a time at these parking places.