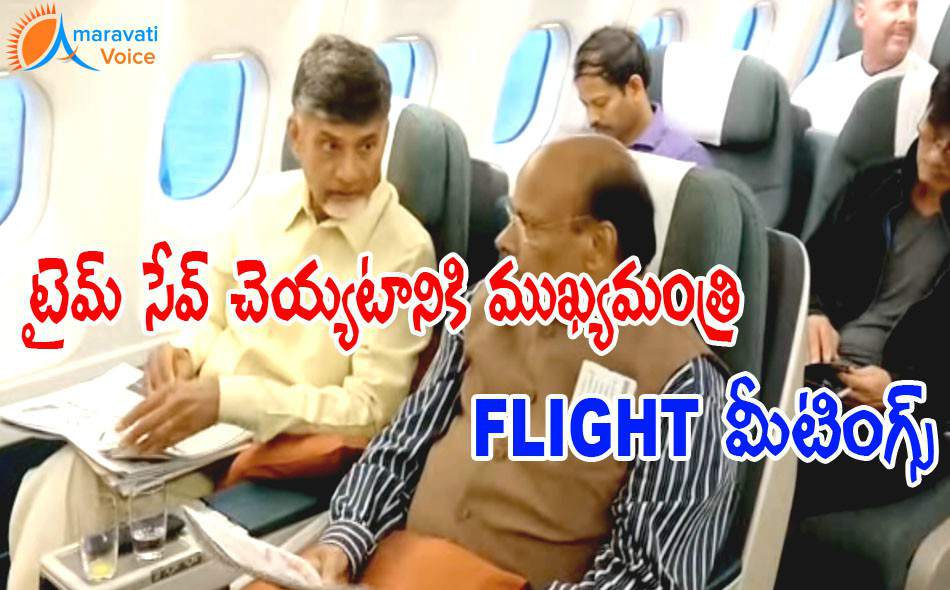 Chief Minister N. Chandrababu Naidu has introduced a novel system of flying meetings: wasting no time in transit, he holds meetings with IAS officers and other key government functionaries while travelling to Delhi and other places too.
A day ago, Mr Naidu, who was on a special flight to Delhi, had given appointments to several officials. Among them were special chief secretary, finance department, Ajeya Kallam, principal secretary, energy and infrastructure department Ajeya Jain, chief commissioner AP Capital Region Development Authority (CRDA) Cherukuri Sridhar, AP Planning Board member Srinivasulu Naidu and others.
Mr Naidu told officials that this was how he could make good use of the two hours it took to go to Delhi from Vijayawada. He has been holding a series of review meetings every day and is often unable to meet some important officials. This is also how special chief secretary Pv. Ramesh and principal secretary S.S. Rawat, who had just returned from an official trip to Japan, met Mr Chandrababu Naidu for their customary post visit briefing.