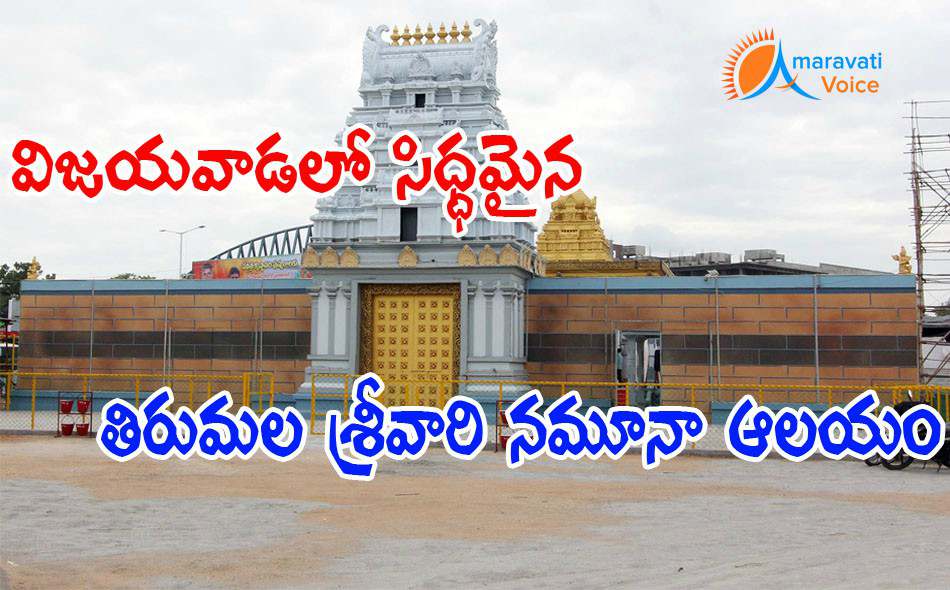 The replica temple of Lord Venkateswara constructed by TTD in PWD grounds of Vijayawada is all set for a ceremonial start on Sunday, August 7th.
The Maha Samprokshanam ceremony will be performed to the temple between 7:30am and 9am, before the presiding deity is opened for public darshan as per Vaikhanasa Agama rituals on Sunday.
All the arjitha sevas including Suprabhatam, Thomala, Archana, Nivedana, Sattumora will be performed in Ekantam. All thee rituals are performed till the completion of Krishna pushkarams.
Every day there will be unjal seva of Lord and His Consorts on the well decked swing in the temple premises. The Pushkara Harati is also rendered every day at Padmavathi Ghat.
TTD has also made elaborate arrangements to distribute free food to over one lakh devotees every day during Pushkarams.
The different exhibitions including photo, flower, museum, ayurveda etc. are going to be the special attraction during the fete. TTD has also arranged a book stall with its publications and
CDs in the ground