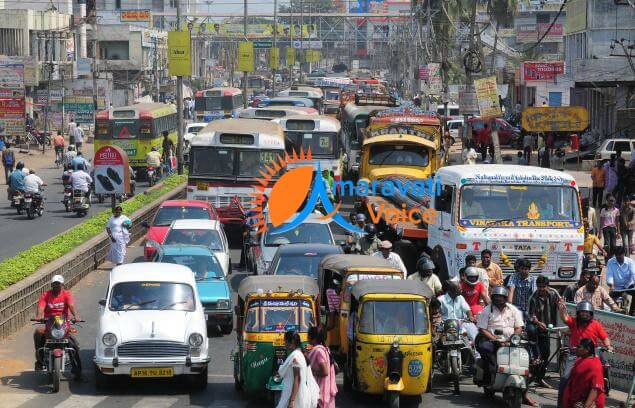 As Amaravati Marathon will be held tomorrow in city and to provide traffic route to the runners, Vijayawada traffic police has made some diversions tomorrow. The traffic would be completely blocked from 4 AM to 10 AM on MG road from Veterinary Junction, DCP Bugalow, Rahavayya Park, Police Control Room, Fly Over, Sitammavari Padalu, Prakasam Barrage. The traffic will be blocked on both sides.
Vehicles from Benz Circle to Kaleswara Rao Market have to go from Nirmala Convent, Pinnamaneni Poly Clinic Road, Sikhamani Centre, Civil Courts, Challapalli Bugnalow, Railway Station, and Kaleswara Rao Market.
Vehicles from Kaleswara Rao Market to Benz Circle should travel from Old Government Hospital, Eluru Road, Chuttugunta, Bice Bar Junction, Madhu Garden, Siddhartha College Junction, Pinnamaneni Poly Clinic Road, Nirmala Convent Junction.
Vehicles from Bus Stand to Benz Circle and vice versa, will diverted from Screw Bridge, National Highway.