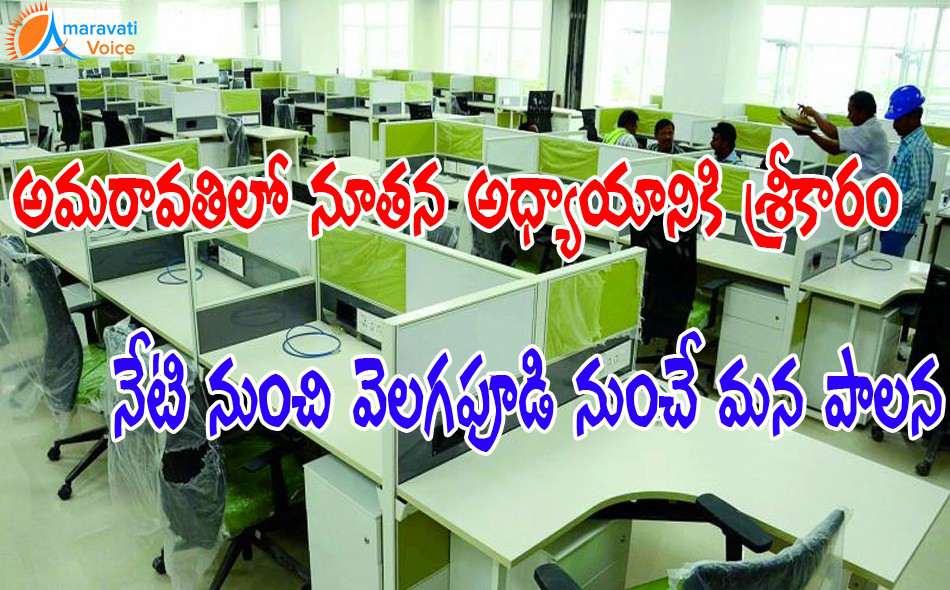 All is set for the full functioning of Temporary Secretariat Interim Government Complex at Velagapudi in Amaravati capital region from Monday.
Temporary Secretariat special officer A. Mallikarjuna said that all the chambers were readied and equipment was fixed for the functioning of the Temporary Secretariat. He said that nearly 80 per cent files of 48 government departments reached the Secretariat and concerned departments are placing them in their chambers.
Mr Mallikarjuna said that a grand welcome would be given to the Secretariat employees who will arrive in Velagapudi from Hyderabad on Monday morning.
The Secretariat employees including women will reach Guntur railway station by Secundrabad Guintur-Vijayawada intercity superfast express at 9.30 am on Monday and the district officials are making arrangements for shifting them to Velagapudi.
Meanwhile, the SPF has taken control of Temporary Secretariat Security and they imposed restrictions on the entry of Visitors. The public will not be allowed into the chambers without proper permissions or passes.
{youtube}ziq1A-C_0iU|500|250|1{/youtube}