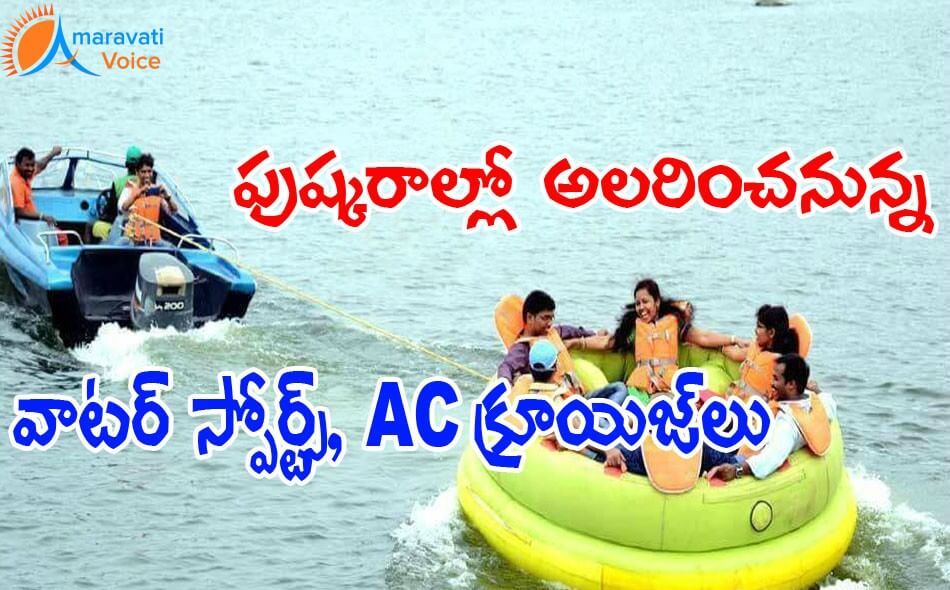 In a meeting on Krishna Pushkaralu, Chief Minister N. Chandrababu Naidu held a review on the arrangements and readiness of all the departments. Earlier, the Chief Minister launched the website for Krishna Pushkaralu and a mobile app that will provide all details.
Meanwhile, pilgrims taking part in the Krishna Pushkaralu, beginning on August 12 can, for the first time, enjoy water sports and river cruises on the river Krishna.
The Chief Minister appealed to the citizens to taste the food from all the 13 districts at the food courts that will be set up at several places in Vijayawada.
The CM directed the officials to organise water sports and arrange air-conditioned boats and organise cruises during the 12-day river festival by setting up 10 parking places along the river for the boats to dock.
Amaravati and Vijayawada are being beautified and decked up as green cities to bring festival atmosphere during Krishna pushkaram.