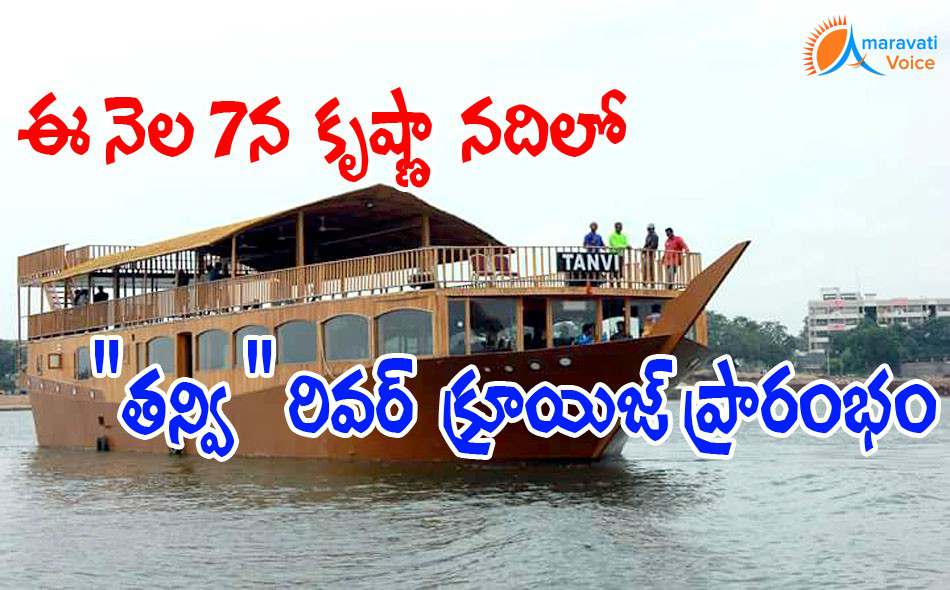 Krishna River is going to have a new feather and it is going to be a hub of cruises and house boats. The cruise river boat which is getting ready all these days, is ready for its launch. Chief Minister N.Chandrababu Naidu, will inaugurate this on August 7th and it is going to sail on the river.
This house boat is prepared of the green concept and its eco friendly bio toilets will not pollute the river water.
Out of the 5 houseboats planned, the first one would be ready by pushkarams and the remaining would come shortly.
Here are the features of the River Cruise "Tanvi":
This is a 200 seater boat
The boat is of 60 tons
It is made of wood, iron and steel
The cruise is of two floors
The ground floor has two bedrooms and a multi-cuisine restaurant
The first floor has a banquet hall, to make small functions
The second floor can also be accommodated by 10 persons only, where they can see the scenic beauty of the surroundings