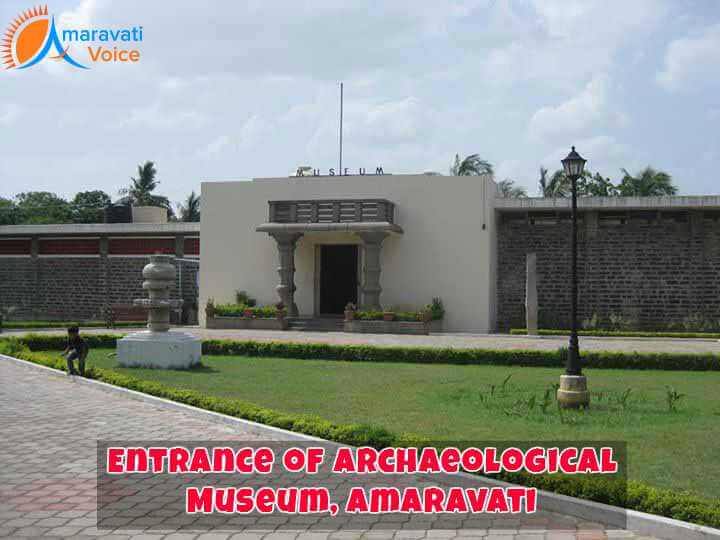 Summary: Museums are treasures of history and Amaravathi Archaeological museum is no exception to this rule.
The Archaeological Museum at the Amaravathi City is the home for a great number of relics that are known to have been existing for more than thousand years now. These remains were found during the excavations and this museum discloses the wealth of this region that belonged to the 3rd century BC. The museum discloses the sculptures in the form of galaxy and the images showcase content that were once a part of the Mahachaitya or Giant Stupa. There are galleries in this museum that take the visitors very close to the old history of this region and the life of the great Gautam Buddha.
First Gallery:
When you get into the first gallery in this museum, you will get to see the ancient art traditions of this region. You can get to know the complex art of those periods from the Purnakumbha and lotus designs. There are two drum of slabs that clearly depict the stupas. There you can find a swastik symbol on the cushioned seat of the throne under the most popular Bodhi tree, where Buddha got enlightenment. This is considered a symbol to represent Gautam Buddha. When talking about the master collection in this museum, the flaming pillar and a standing Buddha statue are stated to be the masterpieces.
Second gallery:
At the second gallery, you will get to see the life size standing image of Gautam Buddha. This statue has the marks of a great man in the body. A presentation was known to have been made by his father Suddhodhana to Gautam Buddha and this particular presentation is beautifully engraved in stones in this gallery. You can also find some beads and gold coins in this gallery.
Third gallery:
Third gallery has some of the great sculptures that belong to 2nd Century BC. To showcase the vigour and vitality during the Satavahana period, there is a couple engravement that rightly stand as the masterpiece of Amaravathi art as well.

Other attractions in the museum:
The museum has panels that show case the model of stupa that is a portion of reconstructed railing. These panels show the life of Buddha right from the period when he left out of his kingdom and many other incidences that happened in the life of Holy Buddha. For many years, the Amaravathi sculptures that were kept in British museum were not kept for display for the public to view as they were held in the basement. But, some years ago, a new gallery was constructed to display these sculptures to the public.
Remember that this museum will not function on Fridays and so plan your visit accordingly between 10 am and 5pm. Just a meagre amount of Rs.2 is collected as entry fee for adults, while there is no fee for kids under 15 years of age.