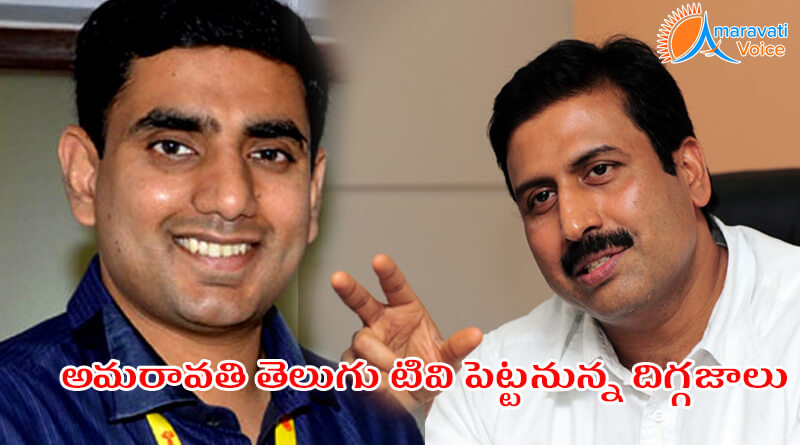 TV9 CEO Ravi Prakash, who is going to turn free from TV9 by end of this month, is trying to establish a new channel pairing with Nara Lokesh, son of Chandrababu Naidu, Chief Minister of Andhra Pradesh. Nara Lokesh, who was handling Heritage and maintaining his party official matters at top speed, has a thought of establishing News channel from a long time.
As known TV9 Ravi Pakash was about to leave his channel for a huge sum of about 650 crores to My Homes Jupalli Rameswar Rao, the close associate of Telangana Chief Minister Kalvakuntla Chandra Sekhar Rao. As CBN was close in association with Tv9 Ravi Prakash has enquired whether he was interested to establish any, as TDP doesn't have an own media channel.
Lokesh will be financing and providing the requirements for Ravi Prakash to establish a channel, as he was efficient with his previous experience of running a news channel with huge TRP which benefited them economically and even influenced the people with their news. Finally the name of new channel in association of LOKESH and Ravi Prakash will be named after AMARAVATI says the sources.