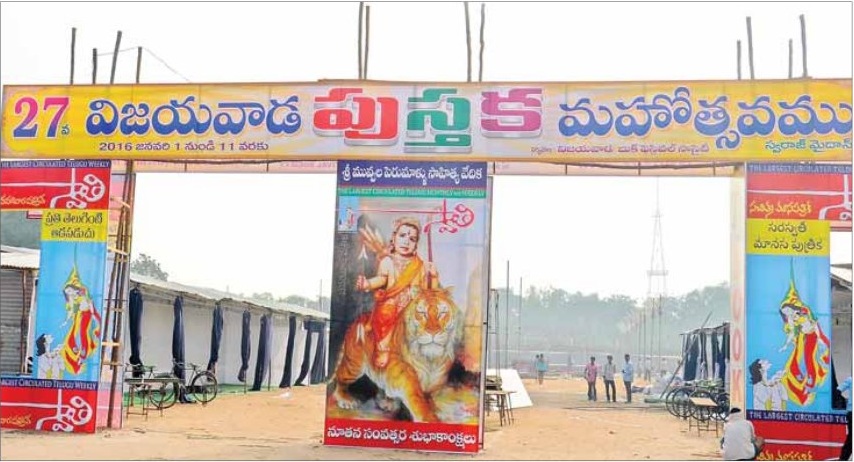 The 27th Vijayawada Book Festival is all set to organize at PWD Grounds from January 1st to January 11th. A total of 230 stalls are organized in the exhibition, compared to 389 stalls last year. The security cover for the CM Camp Office has apparently impacted the annual fete.
The book festival will be inaugurated by Irrigation Minister Devineni Umamaheshwara Rao. The arena was named after Late Muvvala Perumallu and the cultural activities stage was named after Late Chalasani Prasad.
Walk for the books, a walkathon, would be organized on January 4 from Gandhi Nagar press club to the book exhibition premises. The participants would offer a 10 per cent discount on books purchased at the exhibition.
The first book festival in Vijayawada is organized in the year 1989, September 29th. The second book festival is held on January 5th 1991 and third on January 20th 1992. Since the fourth book festival, it is organized on January 1st to January 11th every year. The Vijayawada Book Festival is the second biggest in the country after Kolkata Book Festival