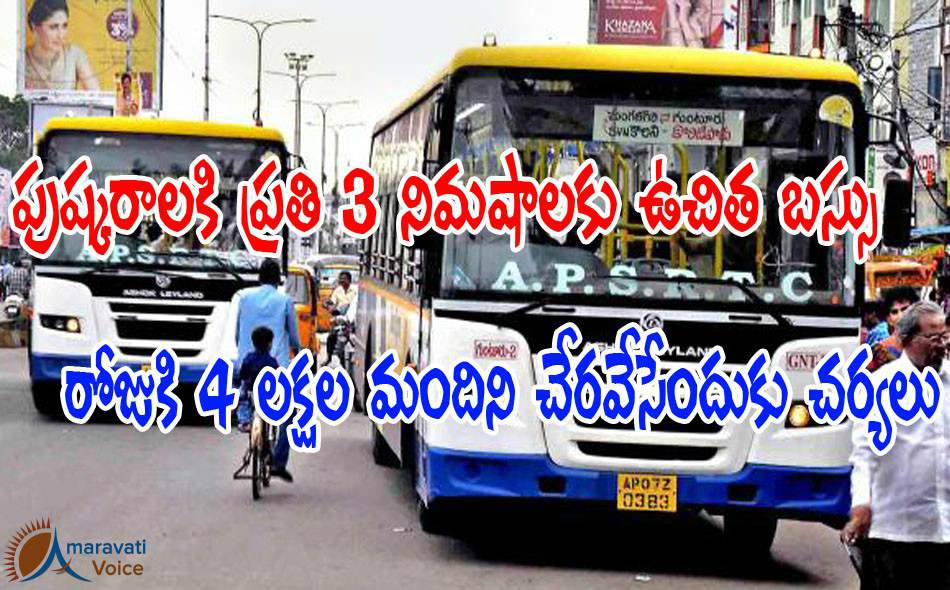 Minister for Transport, Roads and Buildings Sidda Raghava Rao said arrangements were being completed to transport 4.5 lakh pilgrims a day to Pushkar ghats through APSRTC buses during Krishna Pushkaralu. There would be 3,000 buses, along with 25,000 staff to facilitate the task in Vijayawada, Guntur and Kurnool districts. T
Six satellite bus stations would be established in Vijayawada city and free bus service facility would be provided for every three minutes from satellite stations to different places in the city.
Devotees should reach the satellite stations to take bath at the nearest ghat.