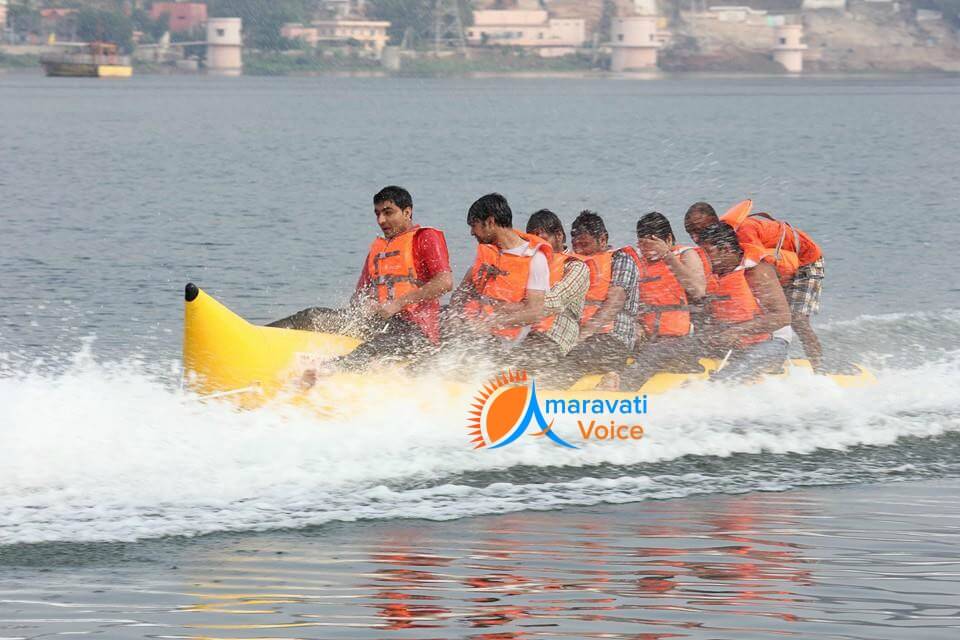 After Parasailing, the other new and exited feature at Bhavani Island is "Banana Boat Ride". This is yellow in color and banana-shape, hence named "Banana Boat". This Banana Boat drive will give you all the speed, thrills and excitement you can handle. The inflatable "banana" raft seats up to six people and is pulled along the water behind a powerful speedy jet-craft. It's a bumpy and fun-filled ride through the chilled waters of the Krishna River as your experienced pilot takes you skimming over the water at fast speed. This will undoubtedly be an unforgettable experience.
The Banana Boat ride is definitely the activity you don't want to miss out on. All riders are provided with life jackets and the boat captain will immediately pick you up if you fall and continue on this incredible ride.
The fare of Banana Boat Ride is Rs.200 per person.