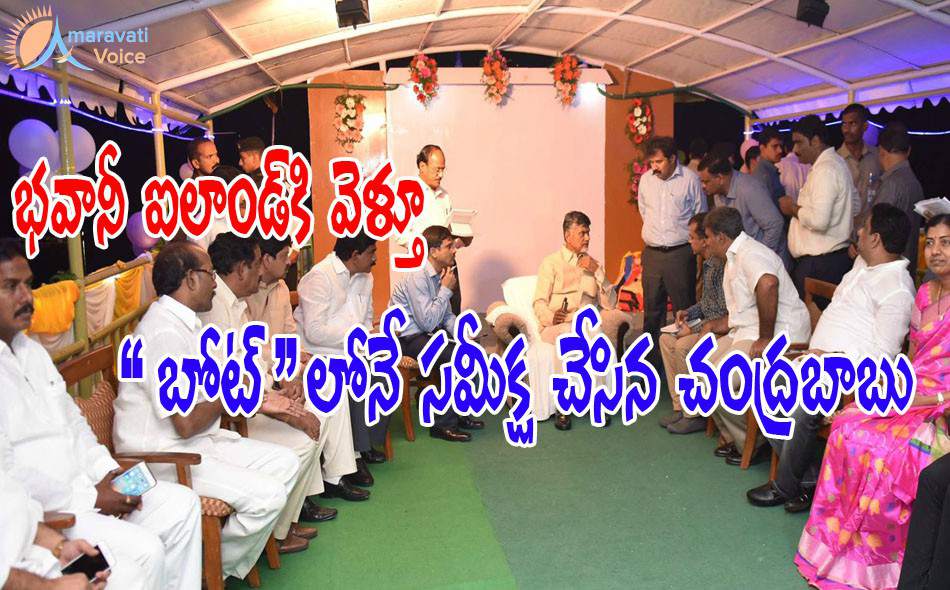 Chief Minister Chandrababu Naidu, participated in the World Tourism Day Celebrations held at Bhavani Island. On the way to Bhavani Island, he has done a small review meeting in the cruise boat itself, where Krishna District Collector, MLA's, MP Kesineni Nani, Minister Devineni Uma, ZP Chairperson and Mayor are present.
On the occasion of World Tourism Day, Chief Minister N. Chandrababu Naidu said that Andhra Pradesh will be developed into the best tourist destination in India. Addressing a meeting at Bhavani Island on the occasion of World Tourism Day, the Chief Minister said that Andhra cuisine has to be altered according to tourists to savour local food. "We need to do value-addition and add some nutritional value to our food," he added. "We have Konaseema, Papikondalu, a good number of famous temples, not to forget one of the richest — Tirumala; the Kadapa dargah, Amaravati where Buddhism flourished before it spread to other places, the Kanaka Durga temple in the city, the Srisailam temple, Gandikota, and Lepakshi."he added
Later, the Chief Minister gave away awards to best agencies and hospitality players in the state.