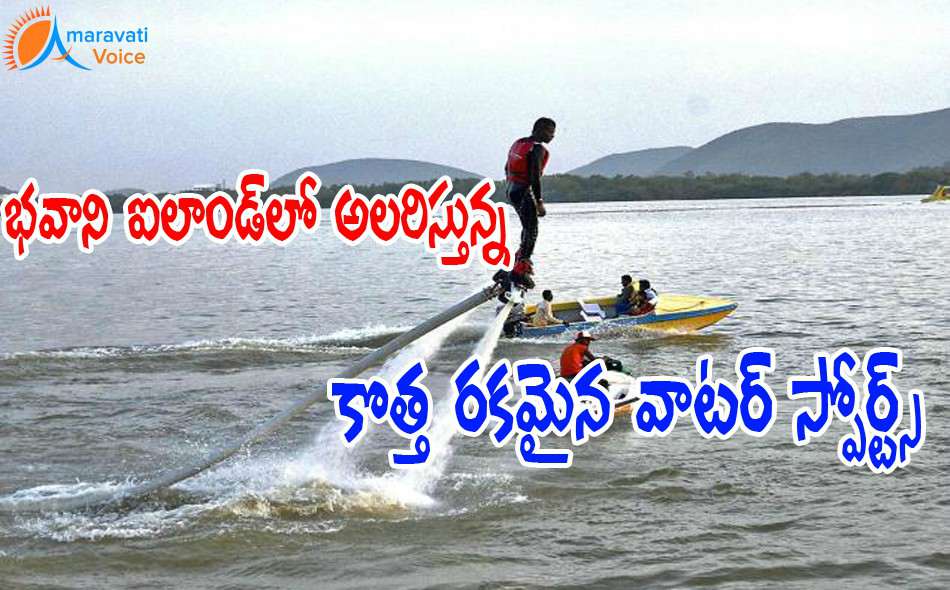 A wide range of waters ports in Krishna River at Bhavani Islands are attracting the visitors not only from the surrounding of Guntur and Krishna, but also across the state. Tourism department, with Goa-based yachting firm Champions Yacht Club have come up with more adventurous and attractive water sports, which are attracting the youth.
Yet an another adventurous water sport, was newly introduced, which is "Fly Board". This is a unique and never seen before sport for the citizens of Vijayawada and Guntur. Right now this "Fly Board", is not open to the public and the experts are only demonstrating the experience, as this requires lots of practice.
A board would be fixed the feet, which would be connected to a turbine, which allows to raise in the air, dive and jump out of the water. This takes 30 feet up in the air, with a speed of 25 mph and then quickly dives under the water upto 10 feet and comes out again.
{youtube}oyw5tJO_wKI|500|250|1{/youtube}