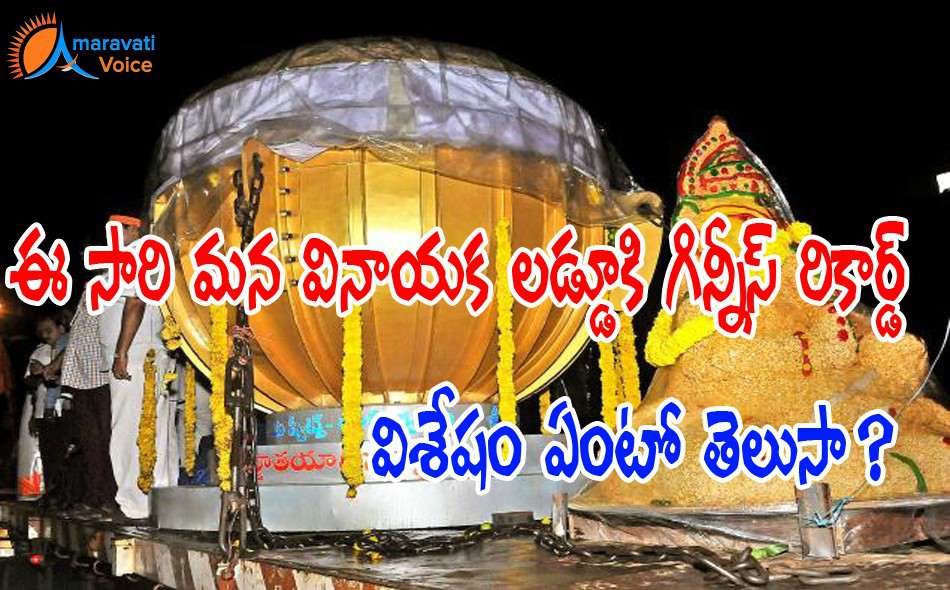 The biggest Laddu in the world is in making for Vijayaka Chavati. Sri Bhaktha Anjaneya Suruchi Foods, popular from Tapeswaram village, which would provide biggest laddus for every Vijayaka Chavati is going to prepare the world's biggest laddu this time.
While the current biggest laddu record holds with Arasuri Ambaji Mata Devasthan Trust from Gujarat, where the laddu weighing 11,115 Kgs, which is prepared on 24 September 2015. Suruchi Foods, is preparing 12,500 kgs of laddu to Lord Vinayaka in Gajuwaka to break the record. Last year it has provided 6000 kg Laddu. Suruchi Foods is offering the laddu free of cost and this time it is going to cost them Rs.30 lakh.
As many as 20 expert cooks wearing Ganesh Mala will prepare the 12,500 kg laddu. Work will begin on September 2nd and put into display on September 4th and on the evening of September 4th, it would be transported to Visakhapatnam.
400 kgs of cashew nuts, 200 kgs badam nuts, 30 kgs of camphor, 3,350 kgs of Bengal gram, 2,400 kgs ghee and 4,950 kgs of sugar will be used to prepare this gigantic laddu.