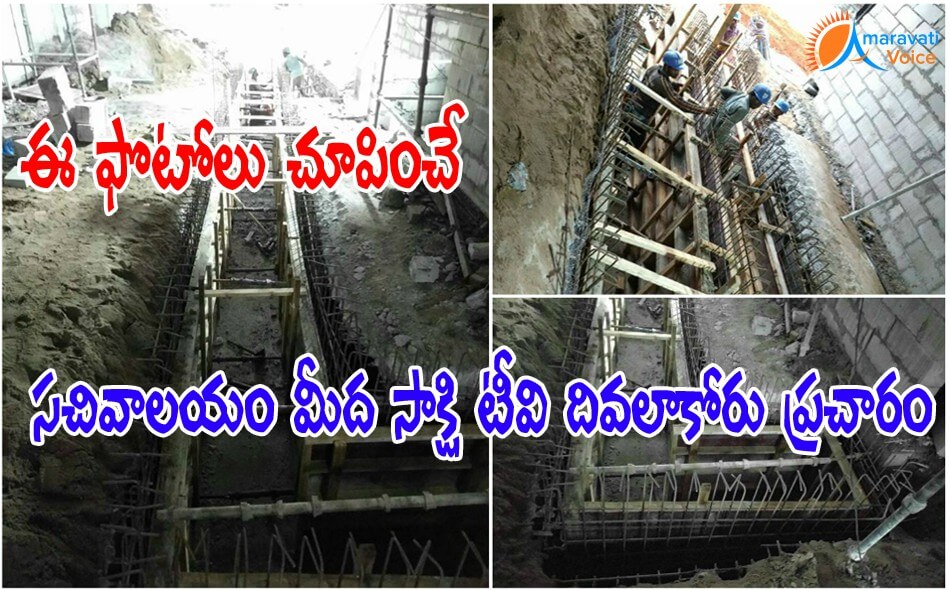 Sakshi TV has aired some wrong news and mis-leaded the people. Even Chief Minister has given explanation in his twitter account that everything is fine. But, still Sakshi is airing the news that the floor of AP Secretariat building is sinking down and there is threat to the buildings. They have shown some pictures of some sand pits and showed that this is the proof.
But the news is completely wrong. The sand pits photos shown by Sakshi TV are "Service Ducts" excavated by the workers. These are used to keep underground cables, pipelines below the flooring. These sand pits are called as "service ducts" in engineering terms.
Below are the pictures of the on-going works for "service ducts".