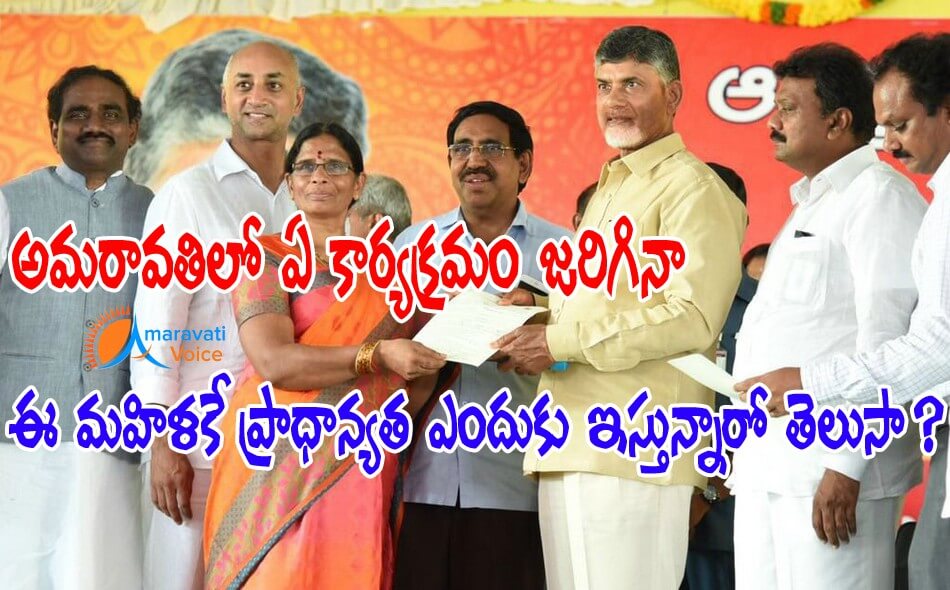 Chief Minister today has allotted the lands to the farmers who have given their land in Land Pooling. CM has done the allotment through lottery system. At a function in Tulluru, he handed over the allotment letters for 1,916 plots, including 1,167 residential ones to 847 farmers from Nelapadu.
Kommineni Adilakshmi is the first one to receive the land allotment from Chief Minister.
Kommineni Adilakshmi, is given the first importance for every event held in Amaravati, right from Foundation ceremony. Kommineni Adilakshmiis the first one to give her land of 3.1 acres through land pooling, in all the 29 villages. So, she is given the first importance, for every thing happening in Amaravati.
Kommineni Adilakshmi is very happy that she has got good returns for giving up her land.
{youtube}Zpvz0QcRWXY|500|250|1{/youtube}