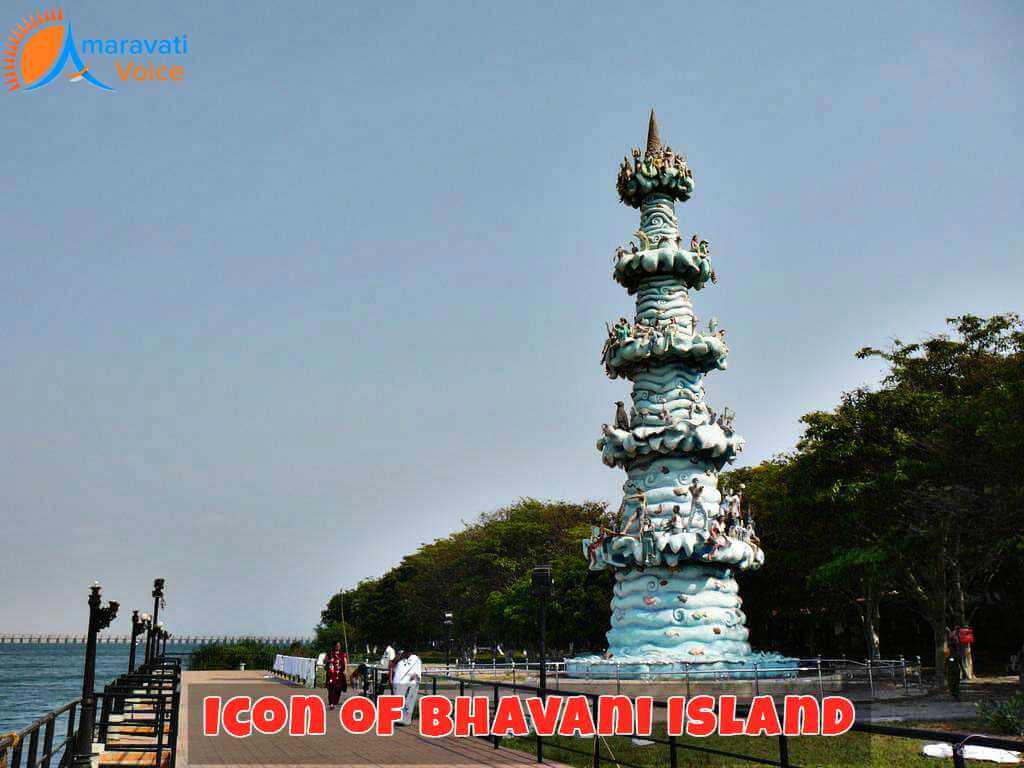 Summary: So, you are in Vijayawada or even in the nearby cities looking for a relaxing weekend. The best choice available for you is Bhavani Island in Vijayawada.
Have you ever imagined about spending your weekend with your family in a river Island that is closely connected with spirituality? Yes, Bhavani Island in Vijayawada will bring this dream come true for you and your family members. Do you know why this Island got this name? The reason is that the main deity in the popular Kanaka Durga temple in Vijayawada is also called as Bhavani and this is why the island is also given the name and it is also located in close to the religious spot.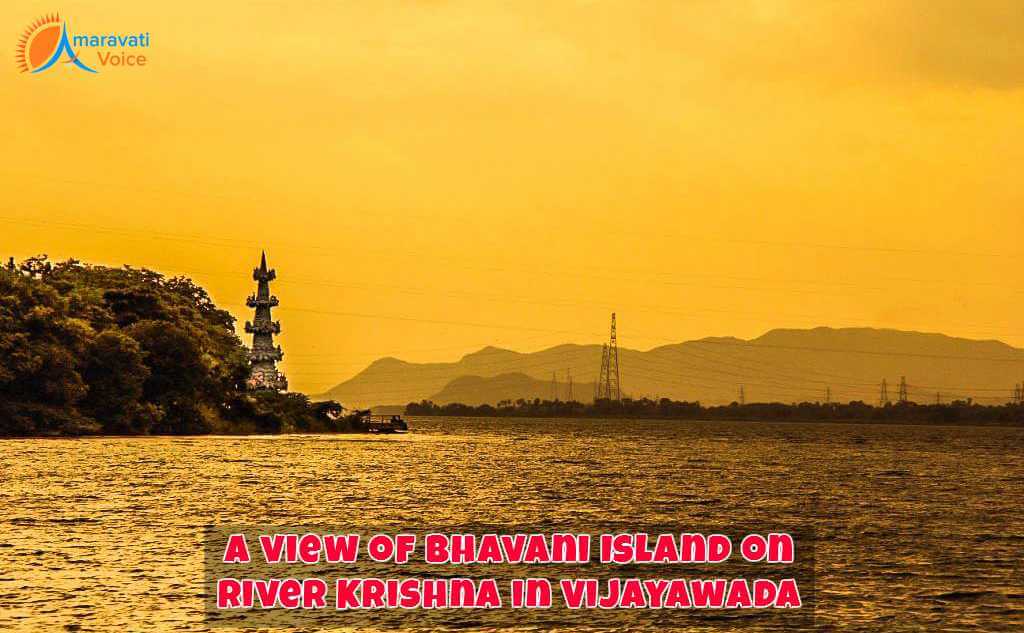 Activities for tourists:
As this place has an excellent potential to provide the best relaxation from the busy city life for the tourists, the Andhra Pradesh Tourism Development Corporation (APTDC) decided to convert it into the tourist spot and this is now a fully-functioning spot with a whole lot of attractions and activities for the tourists like:
Fishing
Water sports
Adventurous boat rides
Swimming pool
Pleasure cruise and
Boating facilities
Rope way
When you visit Prakasam Barrage in Vijayawada, taking a boat ride from the barrage to the Bhavani Island is something that you should never miss out.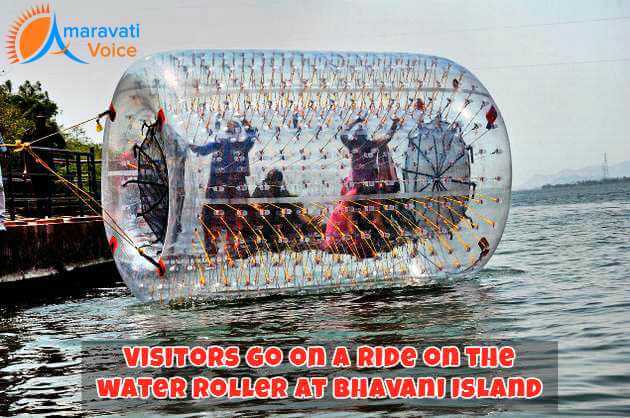 APTDC operated resort for tourists:
Even though, there are many river-front resorts on this island, the APTDC is operating a cottage called Haritha cottage with facilities like Air-conditioned suite, suite without AC and tree top rooms. For details and for booking of suites in Haritha Cottage, you can get in touch with the appropriate authorities at 9848779685, 9848779686 and 9848910517. The affordability is what makes this Cottage stay attractive for the tourists as against many private-operated resorts.
In short, Bhavani Island is the place to relax and you will find really out of the busy city life for a few days. It is the ideal place to relax, rest and enjoy yourself in sparkling water bodies, Rolling Meadows, pure copses, well-maintained gardens and spending time amidst the great mangroves is something that will take you very close to the nature with water surrounding.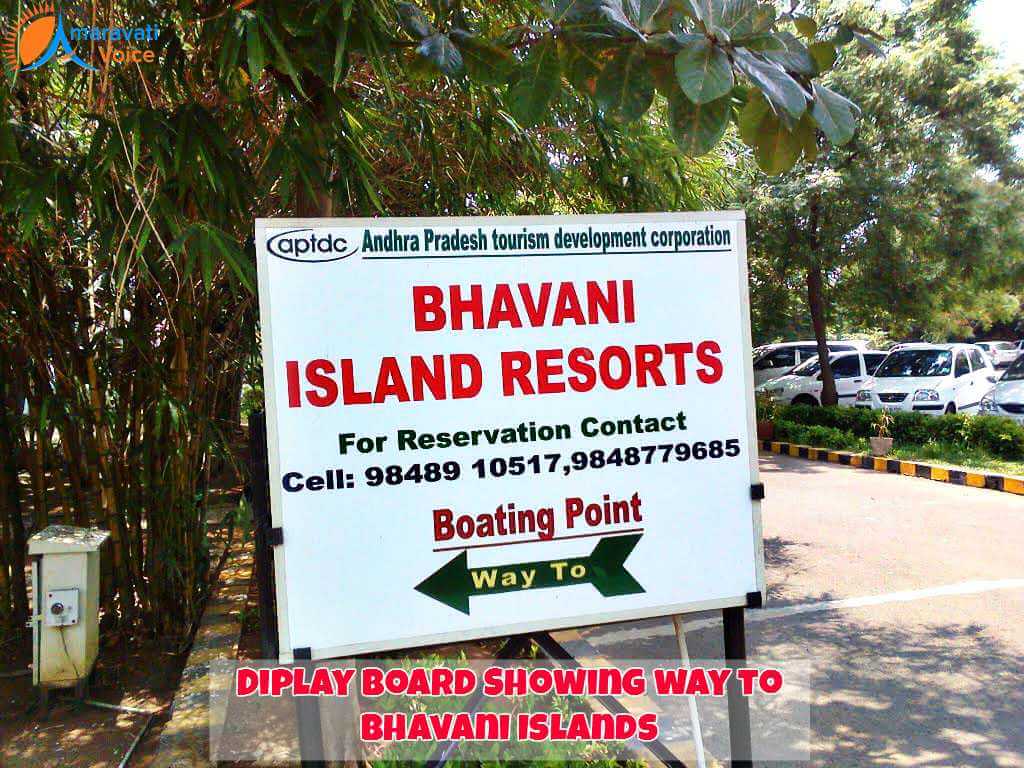 Bhavani Island on the news:
News that hit the newspapers on the month of May 2015 was that the sprawling 133-acre river island is going to invite many attractions to enthral visitors. Accordingly, plans for establishment of arts and crafts village called as Shilaparamam was announced by the APTDC. This project was announced for displaying the kondapally toys made by local artisans as a means of benefiting both the tourists and artisans. An Amphitheatre is also on the pipeline. Even rural museum and water-roller are also being planned by the APTDC.
Champions Yacht Club also announced the Launch of Cruises and Floating Cottages project along with numerous Water sports and Adventure sports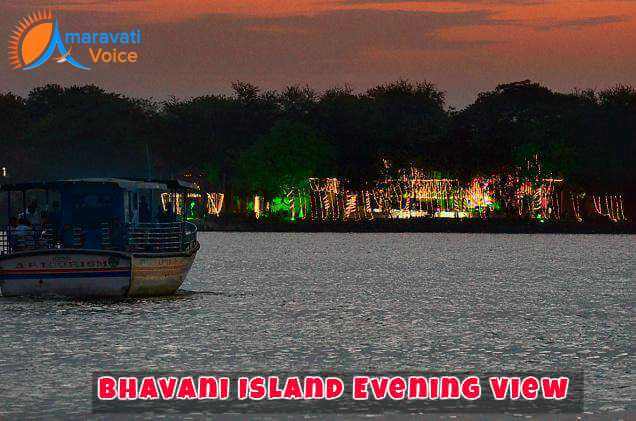 Best time to visit:
Winter season (i.e.) from August to February is the ideal time to plan your visit to this island. The reason is that this season will give you picturesque views and pleasant weather to enjoy the attractions.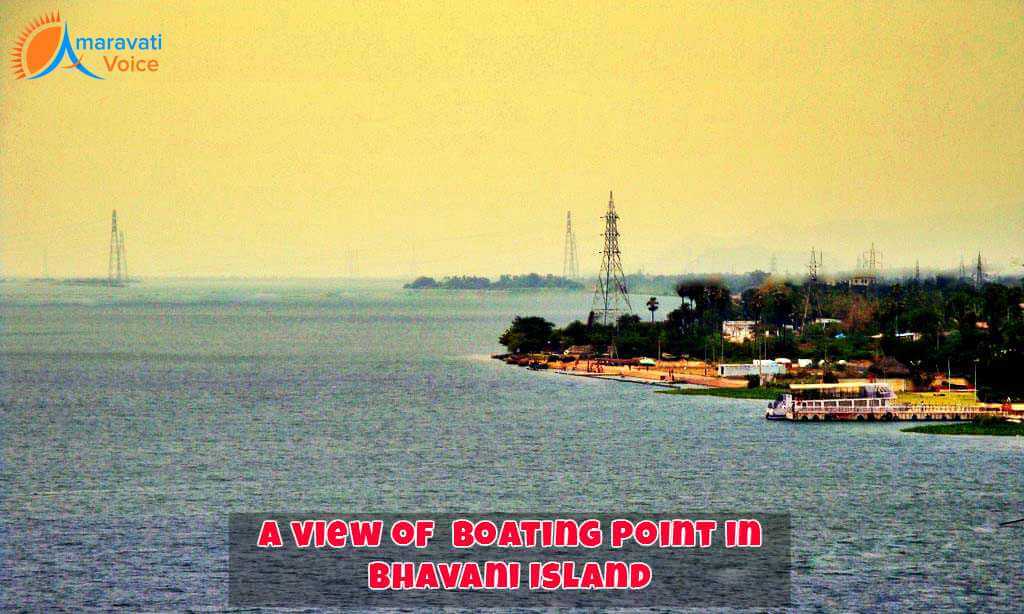 How to reach?
As mentioned earlier, boat service is operated from the city of Vijayawada and even local people, who do not want to stay in the island, can take up the boat trips and can return back after spending some time there.