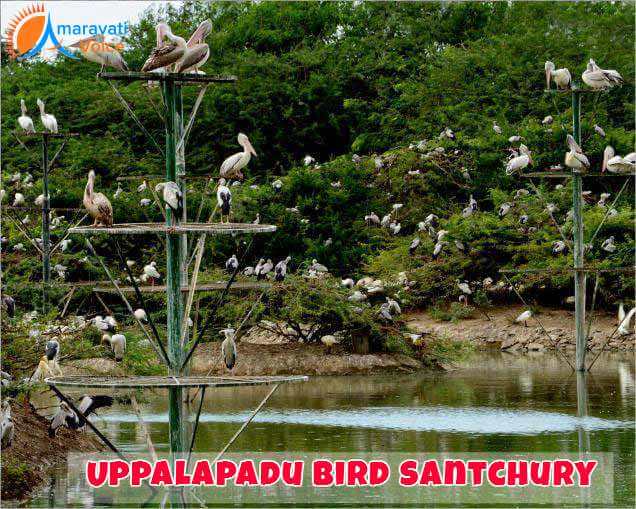 Summary: For those, who have love towards birds, the best place to visit in Guntur District is the Uppalapadu Nature Conservation.
If you are a bird watcher interested in getting the sight of new and different birds that migrate from around the world, the best place to visit is the Uppalapadu Nature Conservation. The solitary pelican bird that rests for three weeks in the nourishing water of the village called Uppalapadu in Guntur District, bring in droves of many other birds from different parts of the world. The local villagers state that during the winter season, they can see nearly 2000 pelican birds, besides many other birds like spot billed ducks, glossy ibises, painted storks to name a few.
It is stated that more than 60 different species of birds visit the tank in the Uppalapadu Village for nesting and roosting all year across seasons. Even though, it is stated that spot-billed pelican is an endangered species, this type of bird retains its pride in Uppalapadu.
Where is this village?
This village is located at a distance of just 6 kms from main Guntur city. There is a water tank that provides home for different species of birds and this tank holds water covering an area of 32 acres and there is also a high school in the middle of it. Not just birds, but the local villagers also get plenty of water from the tank and this is why the villages have left six acres area for the birds, while the remaining is for their use.
It is stated that before 1992 only resident birds were visiting this spot, but after this year, many migrants are see says a villager. The migrant birds followed after the first visit of the pelican bird. It is stated that spotted pelicans land this spot every year by the third week of September. When it comes to pelicans, it is stated that right from the year 1999-2000, there has been a considerable increase in the number of pelicans visiting this spot. In the year 1999-2000, the numbers started at 40 pelicans that built around 15 nests and the number was rising every year. As per the 2004-05 record, the number of Pelicans was 1500 and the number of nests was 400.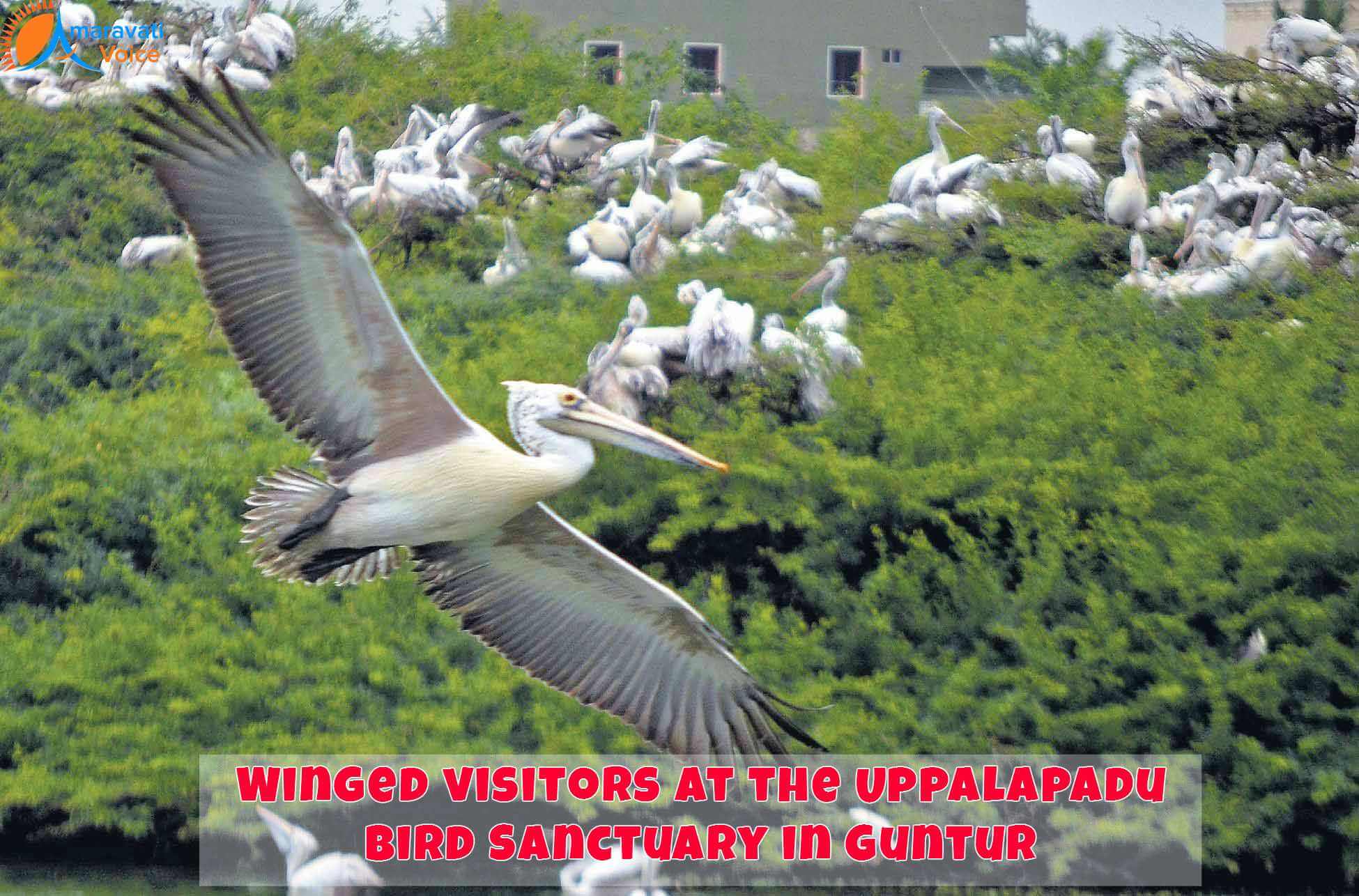 Why is that village habitat crucial?
Nature enthusiasts state that spot-billed pelicans are endangered species, but they visit and breed around this tank in Uppalapadu in hundreds and with every year passing, the number of this species is almost doubling. This breeding ground is stated to be the only hope for pelicans in AP. Besides this species, nearly 60 other species also choose this spot as the nesting and breeding ground. Some of these birds take their foods from the pests that destroy crops. Even some migrants that lost their group are able to find feeding grounds in Uppalapadu for survival. Villagers state that the birds are to be protected as they are providing great help to farmers. Also, they state that some more area of water other than 6 acres will be reserved for birds, if some issues are resolved.
So, have a look at these friends of farmers, when you visit Guntur and you will be enthralled with a wide range of species.